I will not say that I have a huge excess weight, but I always wanted to lose 8-10 pounds. Very much like tanned tummies, thin graceful hands with slightly protruding bones on the wrists … Right, my dream!
I start on Monday
How many times have I taken for myself! But I always lacked willpower. Every time I started to lead a healthy lifestyle, starting on Monday. Oh, with what zeal I planned the menu at night on Sunday, lying in bed! Familiar feeling? Only healthy products! No flour, fat and sweet! All, since Monday I'm definitely on a diet!
And what do you think? Of course, elementary lack of willpower! The maximum I kept two days. On Wednesday, I went to a cafe with girls from the office and ate myself pizza or pancakes, waving my hand at my diet. Reproving myself, I thought that I would not have dinner in the evening, but the purring stomach did not accept my position. And so, time after time.
Resolved – go to the shaping!
Somehow my friend suggested we go to the shaping together. I thought that one was boring, but for the company it was! When I attended the first lesson, I realized how hard it is! Very heavy loads, constant work on yourself.
An individual trainer has developed a special program for me. So I went 3 times a week, I did 1.5 hours of rhythmic gymnastics. To say that it was not easy – it means nothing to say! The first time I returned, barely moving my legs! But the results began to appear.
Firstly, because of physical exertion, I wanted to eat less. More thirsty. Drinking was allowed. But it was allowed to eat only protein foods.
Although after a week of shaping, having received the first weight loss by half a kilogram, I realized that it was not worth eating.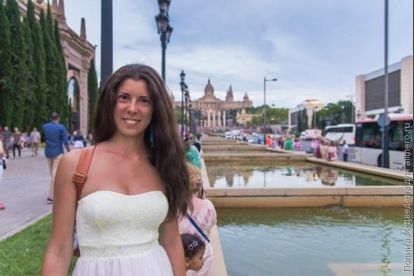 Yes, and the coach all the time said that if you do not comply with basic nutrition, then the result will not be. Calories burned during training, will return even more pounds, if there is everything in a row. And, you know, somehow the desire to eat without measure, has disappeared. I felt sorry for my own work.
During the first month of training and a small restriction in food, I lost 3 kilos. I was so happy! My tummy no longer bulged out! But even to the ideal he was far away! Then I lost weight every month by 1-1.5 kilograms. And so, in total, I lost 11 kilos in 5 months.
Now I know the price of losing weight! This is proper nutrition and regular workout! I continue to live like this. This has become the norm, my way of life!
And how do you feel about shaping? With what you managed to achieve results in losing weight?