In the days of youthful maximalism and an active search for myself, I had a period of life when I had not eaten meat for several years. The reason was not to want to lose weight, but now, after a while, I would like to share with you my observations on the topic of vegetarianism and obesity.
Often I stumble upon articles where vegetarianism is viewed precisely from the point of view of dietology, improvement of health, longevity, etc. In this topic, I will not touch on ethical issues, but simply dispel some stereotypes that I encountered when I refused meat.
A few words about the types of vegetarianism

Very many people from my environment had a weak idea that vegetarianism is of different types. I was either ranked as Greenpeace, or thought I was eating the same grass, the more knowledgeable asked clarifying questions about dairy products and eggs – and this is no accident. Indeed, there are many subspecies of vegetarian food, so to speak.
The most common, in my opinion, lacto-vegetarianism, in which in addition to plant foods allowed the use of dairy products and eggs.
More rigid look – veganism – excludes not only meat, but also animal products, including dairy products, and sometimes honey. There are many other food systems, for example, the use of only fruit – fruitarianism or raw foods, which excludes any heat treatment of food … and many others, all systems are not listed.
As for me, I did not eat meat, seafood, fish, poultry, but ate eggs and dairy products.
Are all vegetarians slim?
Almost all my friends were sure that without meat I would turn into a reed and throw off a couple of tens of kilograms (although at the same time I usually thought that hair and nails would fall off like leaves in autumn, and bruises would flourish under my eyes). Neither one nor the other has happened.
Let me remind you that I refused meat for the sake of losing weight, so I did not think about it. Moreover, it was during this period that I gained about 7 extra pounds. And that's why.
Refusal of meat in itself does not imply a decrease in the amount of food consumed and an increase in physical exertion. Although most people who have switched to vegetarianism, think about their body and health and try to choose high-quality products.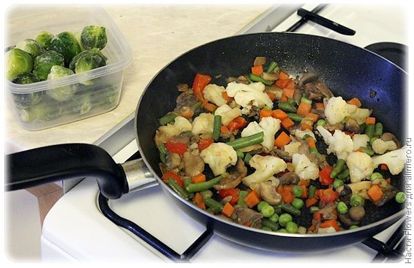 However, if you do not reconsider your power supply system, but simply remove something from the diet, then it will be logical to fill it with something else. So I made up for – fried potatoes with pickles, pizza Margherita, hot sandwiches with cheese, bun with cottage cheese, pies with cabbage, egg or green onions. In general, you understand))
Therefore, by itself, the rejection of meat to weight loss will not lead. Here it is necessary to revise all their food in general.
In defense of vegetarians

Just want to say a few words in defense of vegetarians, so that they do not think that everyone is like me. Very often, the rejection of meat really leads to the normalization of weight, because people are more intelligent in their choice of products, trying to look for more fresh and natural ingredients.
It is logical that such people remain in normal weight. This was confirmed by my acquaintances by their example – they were very slim and fit like an apparel, anxious about their health, engaged in various sports and led an active lifestyle.
What gave me the refusal of meat
In fact, everything was not so sad in my experience as it seemed. Most of the extra pounds I earned during a huge stress in the last session and preparing for the diploma. Someone in such situations cannot eat, but, on the contrary, when I was nervous, I ate a lot of chocolate, drank coffee with sugar in liters, and in the dining room I interrupted my buns – that's how my 4-5 kg ​​came from. I did the rest of the pizza after the successful end of the uni at the week of the feast of the belly.
After that, I quickly took my head and began to understand and look for options, what do I have, besides bakery products and potatoes.
And so the fun began – I learned a lot of new flavors, dishes and products that I had never even heard of before!
Add some pepper

I am grateful to vegetarianism for opening for me the magical world of spices! Before and could not think that the same dish will be so different when using different herbs and spices. It seems to me that it is impossible to study all variants of tastes to the end, since You can mix and conjure with seasonings endlessly.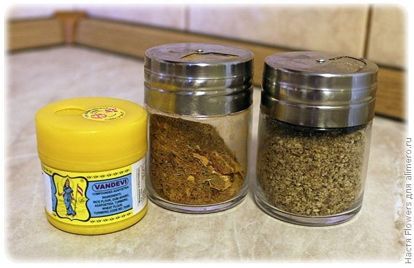 And such a unique thing as asafoetida – I had never even heard such a word before. And dukka – seasoning from nuts and spices – is just some kind of a fairy tale. In general, now I always study shops with spices, constantly try new things and experiment.
Chickpeas, sweet potatoes, tofu and peanut butter

In fact, the refusal of meat in fact excludes only 1 product from the diet. There is not a single dish, as it seems to me, which cannot be cooked without meat. Even burgers can be made using instead of meat patties – bean patties, for example. I'm not talking about vegan sausage substitutes, turkey, and any product in general. To taste, these things do not differ from the meat versions.
But studying vegetarian recipes, you will learn a lot of new things. For example, that there is such a pea – chickpea, sweet potato sweet potatoes, interesting tofu cheese or super nutritious and tasty peanut butter.
In general, when I figured out the pounds I gained, I discovered a vast world of new products, flavor combinations and interesting recipes.
I have never felt deprived; on the contrary, I constantly tried something new or discovered the old in a new way. For example, vegetable rolls – not only is it cheaper, but also the likelihood of poisoning tends to zero.
Where did the excess weight go

After all these innovations, I quickly dropped the kilos I gained during preparation for the diploma. Vegetable food is really faster and better digested, and if you competently make the menu, then the amount of protein, fat and carbohydrates is easy to observe.
Over time, I began to pay more attention to the quality of products, the variety of dishes, and the realization that I can change my life in one day and give up something, having strong motivation, inspired me to positive changes in my entire lifestyle. And even now I occasionally eat some chicken meat and even less often fish, the experience gained during the years of vegetarianism turned out to be invaluable for me and taught me a lot.
I hope you also learned about some new products for yourself and pay attention to them during the next shopping trip.