Do you have any unfulfilled plans? Not from the discharge to wash the window. And from the old, seemingly very desirable, but still unfulfilled? I have.
All my life I dreamed of learning many languages. At least English, German, French and Italian. But I still speak normally only in Russian. And I have many such dreams. Among them, the last 1.5 years is losing weight.
At school and the institute, I myself did not particularly like the look. But never wondered why. Then she got married and in the first six months of marriage, recovered by 6 kg. I became 70. I realized that I finally like myself! For the first time in my life I really liked the reflection in the mirror.
But in the subsequent years of my marriage, I continued my growth. Not 1 kg per month, but still. Recently, the weight fluctuated at around 81-82 kg. But when, after the eight March holidays, I got on the scales, it was 84. Then I decided it was time. It's time to lose weight.
Why is the solution protracted?
I realized that before marriage, I didn't really like it because of my thinness. Actually, I feel like a techie. But opposites are constantly fighting in me. I believe that the technical mindset and femininity are almost incompatible. At the same time, I always wanted to be the embodiment of Femininity with a capital G. And the thinness did not fit here in any way.
In general, because of this, it was hard for me to decide on losing weight. I just missed the moment when the weight crossed the border, where I was 100% satisfied with myself. I remember when it was. I came to the conclusion that it was at the time of 70-75 kg. For general information: my height is 173 cm.
You ask why pulled? There is a reason. I consider that quite respectful. At 84 kg, no one risks calling me full. Rather fat or a girl with forms. I was lucky with the figure. Thank you for parents. No broad shoulders, no narrow hips, no crooked legs, no small neck. All the way through.
Due to the good addition, my weight does not seem big. But recently I thought: why am I hiding my beautiful figure behind a layer of fat? That would throw him off! Others dream of such proportions, and I hide them. Almost voluntarily.
I do not want to succumb to the general hysteria of weight loss. Recently read an interview with singer Jasmine. All day she only thinks about how many push-ups she did and how many she has to, how many calories she ate, how many for a massage and whether she will have time before the yoga instructor comes to the house.
So you can go crazy. Anyway, I have better things to do. And I do not want to reduce my whole life and daily regimen only to thoughts of what else to do to lose weight. This is not the purpose of my life.
I want to go to the right life rhythm. To do this, first debugged the regime of the day, as recently wrote. Now I try to eat right.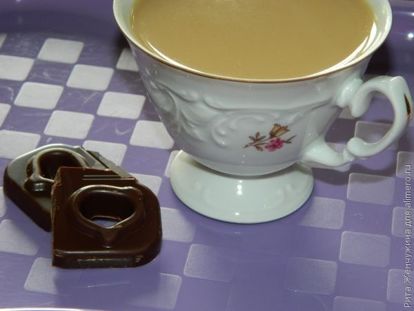 I believe that one universal method of losing weight does not exist. It is necessary to select for themselves. Under the possibilities, desires, forces. I plan to share my thoughts on this in the next article.
I want to believe that all efforts are not in vain and the result will be!