Hello, my name is Svetlana and I am an eatery. So you can safely begin my story about myself, my life and the participation in it of food and my weight.
What a size I was not in my life. Clothes from 44 to 54 sizes coexist peacefully in my closet. Sometimes it seems to me that this is some kind of evil rock. And sometimes I try to philosophically try to understand what exactly dependence on food can teach me.
In my life I lost weight several times. The total weight dropped was about 67 kg and my relationship with overweight has been lasting for more than 14 years. I'll tell you how it was. This will be a trilogy.
I was a plump girl as I can remember. In the kindergarten, I was a favorite of educators, apparently because of my pink, visible from the back, cheeks, and they constantly nominated me to participate in all sorts of events, such as matinees. I looked older than my age, was the largest and best suited for the role of the Snow Queen or Golden Autumn.
At school, I had not so sweet, aggressive children of transitional age did not appreciate my Slavic beauty and brought me a lot of suffering and complexes regarding their appearance.
When I turned 17 and my weight reached the critical 86 kg mark for me with height of 163 cm, for the first time I decided that it was time to take care of myself. At that time, I was in college for a food commodity merchandiser and already had some idea of ​​how nutrition affects weight.
Therefore, I decided to take the rational nutrition principles as a basis, in which emphasis is placed on a balanced diet (adequate intake of proteins, fats and carbohydrates, and vitamins) and, at the same time, control over the balance of incoming and outgoing kilocalories during the diet.
My weight loss method
For a stable weight loss, I decided to eat no more than 1300 kcal per day. There was no place for overeating in my plan, as well as for alcohol abuse. On the day allowed no more than 200 grams of dry wine. But they also slowed down the process of losing weight for about one week, which was extremely offensive and unpleasant.
When analyzing the calorie content of food, I had to say goodbye to mayonnaise, lard, a large amount of vegetable oil, refined sugar, fatty sweets, bread, and other sweets. Not because these products became forbidden, but because they were extremely disadvantageous to my construction.
Objectively, you can lose weight on chocolate. Eating 2 tiles per day, we will use 1200-1300 kcal, but this is all that we can use in a day. Compared to 2 bars of chocolate – for the same amount of calories I could eat 2-3 kg of other food, consisting of vegetables, fruits, cereals, lean meat and fish. And the benefits to the skin, hair and nails more.
But then the fun began …
Psychological features of slimming
Did you know how much time food takes in our lives? Lots of. According to some information about 1/3 of our time. We think about it, plan it, we go to the store for it, we buy it, we cook it, we eat it.
And how much does it unite us, have you thought? Very, very much. We communicate for the most part at a meal, during tea parties, a golek with seeds or ice cream in the park, during a raid on picnics, during business lunches.
Have you ever thought about how it relaxes us and what cheap, albeit short-lived, pleasure gives?
And then I did not have this, but there was a lot of free time and a huge hole in my thoughts. Who quit smoking – will understand me. How strange it is at first not to do something that you used to do every day. In any free minute. In moments of tension, joy, relaxation, or frustration …
And how much brighter all life events began to be felt, from which they used to hide or get distracted by food. How hard it is sometimes to defend your borders and make a choice based on your opinion, and not imposed by someone.
Solutions and Observations
Over time, I learned to say no, not only to food, but also to people whose society to some extent aggravated me. The number of my friends and good acquaintances decreased significantly. I have ceased to be that soft, docile, sociable and extremely comfortable girl who liked everyone so much. But those few remaining friends were real and proven.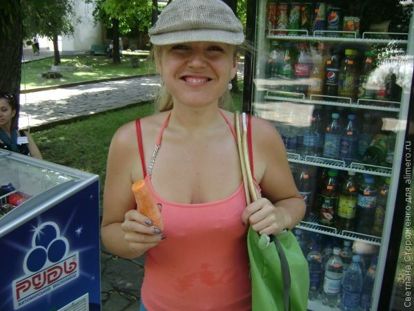 I was freed up a lot of time that I used to spend on food. And it was this hole, the gap that formed in my pastime, that I had to fill with other pleasures. Moreover, it is desirable the same cheap and easily accessible.
I made a menu for a few days in advance, based on my textbooks on physiology and data on nutrient intake rates. I learned to cook extremely low-calorie dishes, the main ingredients of which were wheat bran and cabbage.
I invented various outfits for myself, and a familiar seamstress put them into practice. I invented sports complexes for myself and tried to practice every day at home. I started running in the evenings at the school stadium, next to the house.
I began to avidly read fiction, trying to identify with the main characters, for example, Sherlock Holmes, honing my observation. I came to an amazing discovery that you can significantly slow down the passage of time if you eat a little and on schedule. Almost opened the possibility to stop the time.
For 3 months I managed to lose 20 kg and I began to weigh 66 kg. In this weight, I went to the sea to demonstrate their achievements. And in September, being slim and tanned, she entered the university and was ready to dissect the air streams of adult life.