Before, I did not tell, but my path to proper nutrition began with a not very pleasant situation. It so happened that somehow the salary was delayed, but the money remained completely back to back. But I decided not to despair and accepted this situation as a challenge, so what can I actually cook for 100 rubles a day for one (or 200 rubles for two).
Up to this point, we with the young man ate in canteens or cafes, where only one lunch went out at 150 rubles minimum. I rarely cooked at home, but here I had to. Then I was just beginning to switch to proper nutrition, and at the same time I wanted to understand – are there expensive dietary foods?
Action plan

I made the menu for the week. My main task was not only to meet the budget, but also to make the food as balanced as possible and, if possible, tasty. After analyzing the expenses, I realized that quite large sums were spent on all sorts of sweets for tea, sandwiches, juices, etc. In general, just for everything that is not very useful.
I tried to focus on vegetable dishes, good, during my vegetarianism I already knew how to make them not fresh, but tasty due to seasonings. Yes, and in terms of high prices, vegetables (and cereals) are one of the most inexpensive foods.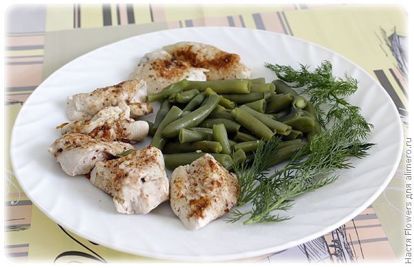 What we exclude

At the time of the forced diet, I completely excluded sausages, sausages, etc. from the shopping list. Yes, maybe sausages are cheaper than chicken, but obviously not healthier. Also this week we did not buy sweets and buns, snacks and other hazards. For a week we had a small loaf of rye bread.
There was also a ban on pizzas and pies from the dining room, as well as on herring under a fur coat and other mayonnaise salads. Compotes, soda, etc., of course, also excluded.
What to eat?

To my surprise, homemade diet meals cost incredibly cheap. I could not believe my eyes when doing the calculations! Braised cabbage – 12 rubles a portion, pea soup – 11 rubles, pear – 9 rubles, porridge – about 7 rubles!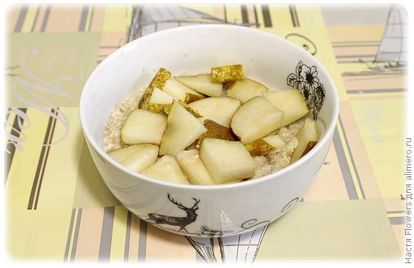 Of course, for experienced hostesses, it has long been known, but for me it was just a discovery! I could not imagine that at home you can eat tasty and not expensive. Do not believe it, but I thought that everything was cheap in the dining room, and it seemed to me to cook at home, when both in a pair work full time – it is not profitable. How wrong I was!
In our diet this experimental week included oatmeal with fruit for breakfast. Soups and vegetable side dishes with boiled chicken for lunch. Salads, eggs, mushrooms, pollack or cottage cheese – for dinner. We didn't feel completely deprived, I would even say, our menu has never been so diverse.

My results and conclusions
As they say, every cloud has a silver lining! This week taught me so much and opened my eyes to things that were not clear to me before. It turned out to eat right – it is quite simple and not expensive.
Vegetable dishes are difficult to spoil or not finish, because they are raw and ready to eat. Cooking chicken is quick and easy. And if there is a double boiler, so in general beauty. Homemade food is tastier, because You yourself regulate fat and salinity, and in the dining room they do according to the standard.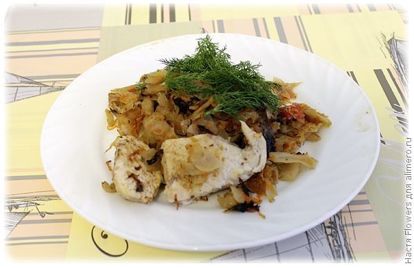 But most importantly, I lost 1.2 kg in a week! After that incident, I still adhere to the principles of proper nutrition and I am a little ashamed that before that I was such a bad housewife and did not understand simple things.