As the revolutionary leaders said, all life is a struggle. This thesis is the best way to reflect my life. All 25 years I struggle with excess weight. Once I was very close to my goal, once I was up to my ideal weight like before the Himalayas. In general, my average weight is 65 kg with height of 168 cm.
Mother Nature has not presented me with an ideal figure, which the Morozhenko cannot spoil for the night, or with a good metabolism. Therefore, to be in shape, I needed to have a maximum of good habits. But since childhood (I was raised by my grandmother), I was imparted a completely different culture.
My grandma's rules
Rule number 1. You need to eat 3 times a day in large portions. Very large.
Rule number 2. Bread is the head of everything. Food without bread is a waste of money.
Rule number 3. You need to eat a variety of. If the meat – then with cereal and bread, and salad with mayonnaise. And be sure to immediately drink compote.
Rule number 4. Any fruit – vitamins. Eating them in unlimited quantities between meals is the basis of a healthy lifestyle.
Rule number 5. Sport is a pain. Is it dangerous. It is traumatic.
You can easily imagine how sweet I was. All praised my plump cheeks and at every opportunity ruffled for them. But I was a cheerful child and even at school, when I was teased by a meat and fat factory, I perceived it as a flirt with the opposite sex.
The first awareness of the true state of things happened when I was not taken to the rhythmic gymnastics section. The trainer quipped that I didn't get into a swimsuit. And I cried. Wept bitterly. But here, too, my grandmother came to the rescue, saying that I just had a wide bone.
By the way, all my attempts to go on a diet (girly magazines are constantly providing material for the experiments) now look funny. Well, for example, one of my mono-diets looked like this: eating grapes, and when tired – freshly squeezed grape juice. Or like this: yogurt (how fat there is! Yogurt is a slimming product, regardless of fat content) and curd snacks. And even on the unloading day, I ate only cornflakes with milk.
My grandmother, by the way, reacted very badly to all my attempts to go on a diet, and it was on these days that on the table inadvertently appeared lush cheesecakes, flavored apple pie, homemade pizza, or even homemade napoleon with an incredibly tasty butter cream. You are not fat, you have a wide bone, "my mother repeated to me, cutting off a 400-gram piece of cake.
With a wide bone, I lived to 16 years. And then the first love left me. Of course, the reason was not served by my extra weight, but youthful maximalism leaped out, and I saw the root of evil in my figure.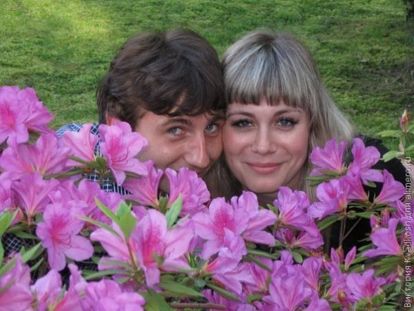 Since then, and began my story with losing weight. I tried a lot of diets, and in the end I came to the ideal formula (yes, it will seem to you beaten) sport and proper nutrition. But can simple squats at home be considered a sport? And the right nutrition – eating fruit? I will tell you about this soon in my blog.
Dear readers, your opinion: problems with obesity come from childhood?