Of course, I would like to discuss the spiritual aspect of the topic, but since our section is devoted to harmony, I will try to focus only on the physical side of the issue.
Why keep the post?
Indeed, why do the Orthodox refrain from food of animal origin for almost 200 days a year? Most of the year! Unfortunately, my spiritual knowledge is hardly enough for a competent answer. But we were not going to dig in search of truth.
Let's look at the results of the centuries-old tradition.
And the conclusions are simple. The Orthodox habit of limiting oneself in food helped maintain a healthy mind in a healthy body. Today we proudly call ourselves Orthodox, because we go to church to put a candle to the saints and ask for something for ourselves, or at best for others. We ask to give us and our children health when we can take care of ourselves to be healthy.
But are we ready to sacrifice?
Are we ready to stop defiling our bodies with toxins even for a short time? After all, we are what we eat. And if you think that meat is the result of violence, it becomes clear why truly holy people do not eat it, but are content with food of plant origin.
Our body is not able to completely break down meat and mucus (toxins) accumulates in our body. And to clean this mucus, you need fiber, which serves as a kind of brush. In terms of physical health, there are no secrets. Pure organism – pure thoughts (I want to believe that everything is just like that).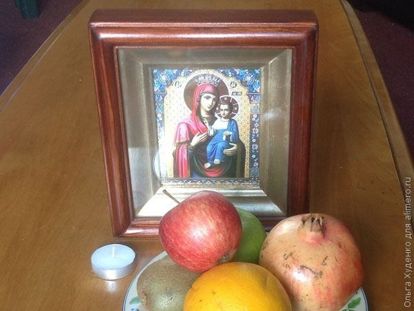 Do I keep a post?
It is easy to talk about something that he has never adhered to. Yes, indeed, my spiritual upbringing is not so impeccable. Eating Easter cakes and cottage cheese is all you want, but sticking to fasting before eating these same dishes, this has never happened in my life.
Only a few years ago, I began to adhere to a healthy lifestyle. And as a result – I came to vegetarianism. This is a kind of life-long post, albeit partial, because I did not completely exclude dairy products from my diet. And only recently I began to study Orthodox traditions, one can say that I am still in a spiritual quest.
To begin, I decided to keep the fast on Wednesday and Friday every week. I do not feel any difficulties, because even without dairy products my diet is quite diverse.
Is it worth it?
A clear answer can only give yourself. But from myself I can see that such a feeling of lightness (and permanent), you will not achieve any dietary yogurt!
So maybe you should start to learn from the experience of ancestors?