One time I practiced using fasting days. Usually these were kefir days. Then they helped me great to stay in shape. But now I would not torture myself like that. I will tell about the reasons below.
If you do not plan to lose weight in principle, but would like to simply unload the body, for example, after the New Year holidays, then one day only on kefir is the most suitable means. I can also recommend it to those who want to see on the scales minus 1-2 kg in a short period of time. True, you lose weight not because of the loss of fat mass, but due to the removal of fluid from the body.
In addition, the fasting day will help to normalize blood pressure, improve the work of the gastrointestinal tract and is the prevention of atherosclerosis.
Usually a day on kefir I had as follows. I bought 1 liter of kefir and distributed it for the whole day. You can, of course, use 1-2 liters of the product, so as not to be so hungry. Coffee and tea is better not to drink these days.
In general, if you are tuned in, for the sake of your own well-being, you should not chew anything more, and you can only drink clean water. Then the fasting day is much easier. The feeling of hunger is already dulled by dinner. If absolutely unbearable, you can eat 1-2 tablespoons of bran. You can and should drink as much as possible.
Joint fasting days
If you do not imagine such a hungry day or spend it for the first time, you can combine kefir with other products. For example, it is possible with cottage cheese, meat, vegetables, fruits or with honey. Naturally, only one product is meant. 🙂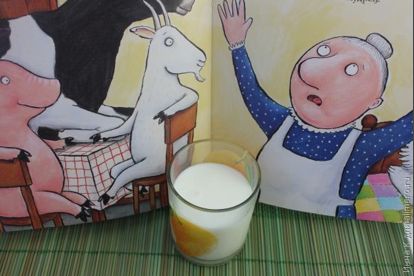 And now I will explain why now I do not take risks and do not spend any half-starved diets. Such days are contraindicated for those who have problems with the gastrointestinal tract and some chronic diseases. I would not like after a fasting day to wallow with a fit of some cholecystitis. Even kefir can lead to increased gas formation, and instead of lightness, you will feel heavy in the stomach.
Of course, the fasting day is rather an ambulance rather than a constant practice. The main thing to remember is not to overeat after it. Otherwise, all your torment will be in vain!
Have you ever sat on fermented milk products?