I, like most of the weaker sex, always wanted at least a little, but to lose weight. At the same time, my weight never went beyond the limits of the norm and was even slightly lower, but this did not prevent me from trying many diets, nutritional techniques and other amenities.
As for diets, then my conclusion is unequivocal: an absolutely useless and stupid exercise. Firstly, throughout the whole diet I had a bad mood, but my life did not want to please. Secondly, the results disappeared after returning to the usual menu.
The desire to lose weight still did not leave me, so I decided to try to periodically arrange fasting days. But first things first.
What results to expect


After reading several articles on the Internet, I found out that with the help of fasting days you can very successfully get rid of excess weight. During the day the weight loss is about 1-1.5 kilograms.
Honestly, I didn't measure my weight the next day and didn't track changes. But a couple of centimeters from the waist went exactly. In general, I was pleased with the result.
From my own experience, I would say that it is quite difficult to lose weight from such a power system. Weight is more likely to be lost due to fluid loss, rather than fat burning. Agree, it is unlikely that all the lost kilogram or one and a half was solely on the hips or sides.
If you have a lot of weight, then fasting days can make the task much easier, but in my case I didn't see any special changes. But after unloading, I always felt a pleasant lightness, and the metabolism probably accelerated.
Which pick-up day to choose


There are a lot of types of fasting days, and it's easy to choose the right one.
I tried and milk (400 grams of low-fat cottage cheese and half a liter of 1% kefir), and fruit (1.5 kilograms of berries and fruits), and vegetable (1.5 kilograms of vegetables), and chocolate (100 grams of black chocolate).
The easiest way, oddly enough, I endured a chocolate fasting day. I had enough chocolate bars. I divided it into 6 equal parts and ate it every two hours. At the same time, an important condition of such a day is drinking chocolate with black coffee.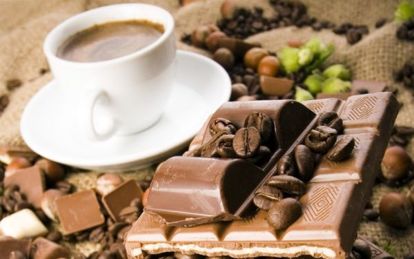 It is believed that this combination allows you to speed up the metabolism and break down fat cells. I don't know how about speeding up and splitting, but I liked the combination of coffee and chocolate.
My favorite days were fruit and berry days. In the summer, when it was full of various gifts of nature, I arranged real feasts for myself. Sometimes it even exceeded the norm and allowed itself to eat 2 kilograms, I really like fruits. These days were also tolerated easily.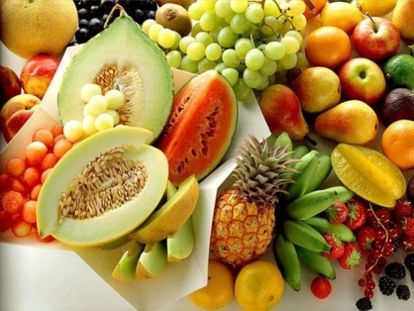 Even now I occasionally arrange such discharge. In the summer, when relatives bring many apples (I adore them), as well as various berries, I can calmly eat them for a couple of days, except sometimes diluting the menu with 4-5% of cottage cheese.
Here it is important to remember that as the discharge you cannot choose the most high-calorie fruits: pears, grapes, bananas. Grapes, for example, have a caloric value of about 70 kilocalories. In one and a half kilograms it turns out 1000 kilocalories, and on the fasting day you need to consume no more than 600.
I didn't like curd unloading day: too boring and fresh. For me, it's easier not to eat at all, than to stuff yourself with some tasteless food. This is despite the fact that I like cottage cheese, but in combination with fruit, and not just like that.
How often to arrange fasting days


At first, I organized fasting days twice a week: on Mondays and Fridays. I can not say that it was given to me with great difficulty, so I did not bother. Later, when I realized that I would not be able to lose weight with such a system, I arranged for discharge once a week.
Fasting day is easy


In fact, it is not so difficult to hold out for a day on a certain set of products. Choosing the option that suits my mood, I enjoyed eating the same thing all day.
If you are used to eating a lot, then it is better to prepare the body for a temporary limitation. In the evening before the unloading day, make yourself an easier dinner. So the body is easier to perceive poor nutrition the next day.
Drink more water throughout the day. So you can not only overcome the feeling of hunger, but also accelerate the metabolism. In addition, during the fasting days the body is cleaned, and the water contributes to this as well as possible.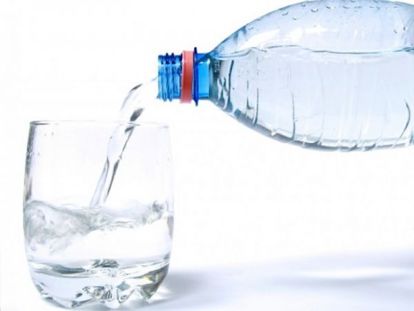 If not a fasting day, then what


As I said, from the fasting days, I did not lose weight the way I wanted. Apparently, my weight of 60 kg with height of 173 centimeters was quite normal and was not going to go anywhere. For myself, I decided that such days can only be a supplement to physical exertion and proper nutrition.
You should not expect that in one day a week you will lose all the weight that you have eaten in the other six days. I learned a long time ago what is normal, balanced and reasonably needed constantly, and not at certain moments.