For some reason, always the phrase "discharge day" was associated with terrible starvation, when nothing can be eaten, but you can only drink water. And since my body, along with my psyche, is categorically opposed to any starvation, for a long time I refused such a method of influencing my weight.
Variety of fasting days
But one day I went to a friend who treated me to a milky-banana cocktail, saying that she had a fasting day today. To my surprise, there was no limit: such a tasty and non-starving fasting day! And I want so!
Having rummaged in the Internet (and what I haven't done before?), I learned that it turns out that the fasting day can be quite full, there are a lot of options for it, and it's good for the body.
For example, there are carbohydrate, protein, fermented milk, mixed and rice fasting days. Fasting days are arranged to start and activate the process of losing weight. They are also an excellent method of healing the body. What type of discharge you choose and how you apply it, so to some extent you will be able to improve your state of health and appearance.
Few important points
– When choosing foods for such a day, you need to remember that the daily caloric content should be reduced (no more than 1000 kcal).
– It is imperative to observe the drinking regime – to drink at least 2 liters of water per day, because the less we drink water, the less and slower the fats are burned.
– It is necessary to refuse unloading if you feel that you are sick.
– It is not recommended to spend two or more unloading days in a row.
Having experimented, I chose for myself a few suitable options that are well tolerated, and alternate them depending on my mood and time of year. I spend the discharge twice a week – Monday and Friday, but sometimes it happens and unplanned – after some holiday.
Since I categorically can not eat something that doesn't taste good to me, I have compiled a list of tasty fasting days for myself.
Of course, the first in the list is banana-milk discharge, very tasty and there is no feeling of hunger. It will take 3 bananas and 900 grams of milk 0.5%. You can beat everything in a blender at once, put it in the fridge and drink it during the day, but I beat it only once.
The second one is also very tasty, but, unfortunately, only the summer one is watermelon – 1.5 kg during the day. There is also a winter version – 1.5 kg of apples (it is also possible in the form of freshly squeezed juice).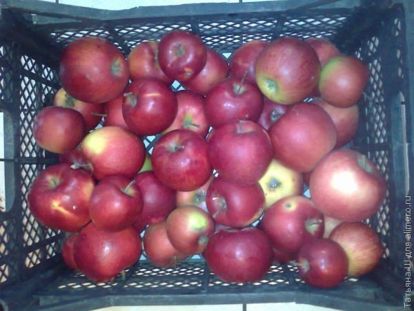 The third is kefir. Liter of kefir 1% drink during the day. But I decided to add my tiny correction to this discharge – each time I add 1 tablespoon of flax flour to a glass of kefir. It turns out such a yogurt, useful for both shape and health.
And the fourth – meat. I boil 400 grams of chicken meat, divide it into 3-4 parts, and eat it together with raw non-starchy vegetables – mostly they are either cucumbers or cabbage (sometimes I replace sauerkraut with sour cabbage).
On fasting days, besides water, I still drink either green tea without sugar, or herbal teas.
It is with such methods that I save myself from stopping weight loss, and after a plentiful feast.