– Do not arrange us a fasting day? – I asked my body.
– Why is that? – my body cautiously inquired, munching on a sandwich.
Why you need a fasting day
We women are mysterious. We can scrape the bathroom for hours, clean clothes, but that the body also sometimes needs to be cleaned and cleaned, somehow we do not think about it.
This can be done in different ways, you can arrange yourself a session of Shakh-Prakshalana, about which I have already written, but you can go a more gentle way and arrange a fasting day. For example, on kefir.
There are several advantages of fasting days:
– kefir helps to normalize the metabolism and cleanse toxins
– can thus prepare for the upcoming diet
– the body is resting from eating
– I'm not tired! – my body answered me and reached for the second sandwich. But I have already decided that it is time to arrange us a joint rest.
– And come on kefir with a bun! – pleadingly asked me to my body in the store.
But I confidently walked to the department with dairy products. In order for a fasting day to succeed, it is not necessary to use only kefir, you can add other dairy products, for example, fruit kefir or drinking yoghurt.
There are more options: kefir-fruit day, kefir-vegetable or kefir-cottage cheese. In this case, the menu becomes more diverse due to other products.
After consulting with the body, we still came to the conclusion that we will manage with one kefir. As a result, the store bought: 1 liter of ordinary kefir and 0.5 fruit kefir (for dessert).
It was decided to abandon kasha, vegetables and fruits. Partly because pure kefir has a greater effect, but the main thing is willpower training.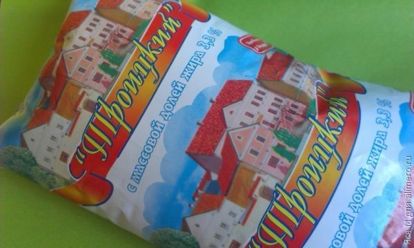 Since I get up early, the first glass of kefir fell at 7 am. My unpatched organism yawned sweetly, thanked for the food, and continued to sleep. True, an hour later I got worried … but will there be something else? And I treated him to a second glass of kefir, which was no longer so pleasing, but at least helped him to shut up for a while.
At about 12 o'clock the body timidly asked for a cutlet, well, and I insistently offered him a glass of kefir. Unequal exchange! – the organism was indignant and refused to take kefir. I shrugged: you do not want – as you want! Two hours later he gave up. Another glass was drunk to the bottom.
The body was uncomfortable. Inside it, there were some processes, something buzzed and gurgled. It was clear that he was very indignant and offended. But until the evening we lasted without any problems.
In the evening (for good behavior) I awarded him fruit kefir. I would not say that I heard the words of gratitude, but there was no strong indignation either.
The night came … And then the body (here is a vengeful creature) decided not to sleep in retaliation. After tormenting him until one o'clock in the morning, he finally realized that everything was to no avail and no one would lead him to the refrigerator …
In the morning we woke up at the same time.
– Kefir? – asked the body.
– Bunting, sir! – I replied.