Often, in order to look simply amazing, the female half of humanity decides to go on a diet. Once I chose a suitable dress to celebrate my girlfriend's wedding, and I really liked one model, but she was a bit small.
It was very beautiful dress, so I decided to buy it. About a week left before the wedding, so I didn't have time to lose weight due to training or gradual restrictions. To lose two or three kilograms, I decided to sit on a fast mono-diet.
We formulate our goal


I knew perfectly well that after returning to the usual style of nutrition, the weight lost would return to its place, but that did not frighten me. I do not have excess weight, so these two or three kilograms did not bother me at all.
If you want to lose weight for a long time and achieve a stable result, then a mono-diet will not work for you. In this case, losing weight becomes stressful for the body, and it quickly returns all spent. But in emergency cases, such a diet – this is what you need.
What a miracle this monodiet


All monodiets are based on the use of one product or group of products for a certain time, usually 3-5 days. Among such diets there is buckwheat, dairy, and vegetable, and fish, and rice, and even chocolate.
I needed to lose a little, but, given the lack of excess weight, it was not very easy. I chose fruit as my mono-diet. Every day I ate at least 2 kilograms of fruit. Sometimes she was kefir, low-fat cottage cheese, ryazhenka.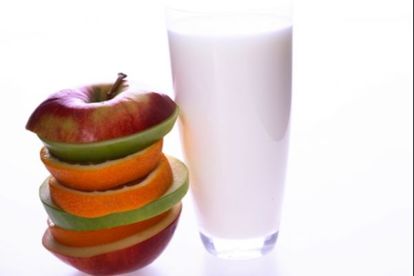 If you decide to follow my path, then exclude the most high-calorie fruits. For example, I tried to lean on berries, apples, kiwi, citrus. Among the fruits that are most harmful to the figure are bananas and grapes. Pear has a comparatively high caloric content.
What results to expect


For 5 days I was able to achieve this goal and dropped two kilograms. Of course, this is not much, but I didn't need another one. On such a diet it is quite possible to lose 5-7 kilograms, if you have to lose weight.
One of my friends literally melted in front of her, sitting on a buckwheat monodiet. During the week, she ate only unsalted buckwheat, poured boiling water, and drank one percent kefir. Her result is minus 6 kilograms.
Advantages of monodiet


The undoubted advantage of such techniques is a quick result. If you urgently need to lose weight for the holidays or get into your favorite dress, then a mono-diet can be an excellent way to solve the problem.


To another advantage, I would attribute the lack of the need for constant cooking and going to the store. Often diets involve the use of fairly complex dishes and exotic foods, but here everything is simple and clear.
Disadvantages monodiet


The main drawback is the rapid return of weight. After you begin to lead a habitual way of life, the body will almost immediately return the lost. Slimming from mono-diet occurs mainly due to fluid loss, and not due to fat burning.
Another drawback is weakness and irritability. During the diet, I constantly wanted to eat and swear. I wasn't happy about meeting friends, who enjoyed eating various goodies in cafes, favorite trainings, or watching interesting films.
During such diets the body does not receive the mass of necessary substances. This is also a minus. It's one thing to arrange a fasting day, and quite another – there is one and the same thing for almost a week. Although it seems to me that for such a period of strong harm to the body will not be if you do not have any serious health problems.
In general, mono-diet can be a good option for those who want to lose weight quickly. In other cases, I think such a weight loss is meaningless, unnecessary and useless.