With the help of physical exercises, you can eliminate many figure flaws: a slack belly, ears in the hips, but you are unlikely to be able to pump up your chest. At the same time, those who regularly do exercises for the muscles of the arms, back and chest, and still follow the correct posture, may soon notice that the chest looks beautiful and taut.
Honestly, if I train, I try to pay less attention to the muscles of the back and arms. The fact is that in the past I have serious swimming training, and even after two children, who had to be carried on myself, the muscles of these parts of my body are well developed.
Training Rules
Nevertheless, there are such muscle groups that are not worked out in everyday life and it is advisable for them to do special exercises, which I will discuss below. Need to do with dumbbells. If they are not in the household, you can get out of the situation by filling a pair of plastic bottles with water. Each exercise is repeated 10-15 times or more.
Gymnastics for the chest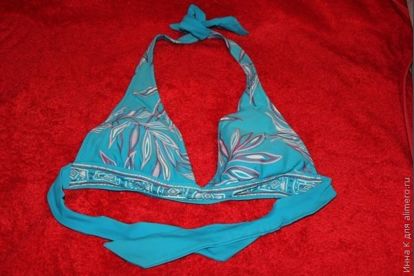 I.p. legs are shoulder-width apart, knees slightly bent, arms with dumbbells at chest level. We push the dumbbells and forcefully press them from two sides.
I.p. legs are shoulder-width apart and slightly bent, back is straight. Arms are retracted with dumbbells up and back, elbows at ear level. We immediately grab both dumbbells with our hands and lift them up, gently lower them down.
I.p. legs are shoulder-width apart, knees slightly bent, back straight, body tilted slightly forward. It is important to keep your back straight, i.e. you should bend at the hip joints. Bend your elbows and pull them back. In this position, straighten your arms with dumbbells and bend again.
I.p. feet shoulder width, knees slightly bent. Keep your back straight, pelvis slightly forward. The upper part of the hands is pressed to the body, palms with dumbbells unfold up. Raise your arms up, bending them in the elbows, drop down.
I.p. lie on your back, bend your legs. Hands apart perpendicular to the body, elbows bent, dumbbells in their hands. Pull hands up and down.
I.p. supine, legs bent. The loin is pressed to the floor, it is important! We stretch the arms with the dumbbells up, while the elbows are not fully extended. We spread our hands to the sides, but we don't throw them on the floor. Raise up again.
Important note
Be sure to bend your legs in each of the exercises, and on the floor it is important to keep the lower back in the pressed state. It is also important to keep your back straight and not move it in time with the movements. Otherwise, all the tension goes to this part of the body, and the back will hurt.
Do you do exercises for the chest?