Forever …
As I like to say – Like an accordion – stretched out / stretched out! 🙂
The most recent photo (so that readers understand the composition of my body) –
Purpose!



My goal at this stage is to maintain weight and create an attractive body composition. For this, I absolutely do not need monodiets and starvation!
Since I decided to take care of myself, and I decide this way since I was 14 … I tried a lot of methods and chose the best and most effective ones for myself.
Let's walk through the history …
My figure at all times :)) (I used to rarely such a showed).
By nature I have a small chest (0-1 size), narrow hips: (((in the fattest times they were 90 cm) curved legs …
Against this background, the appearance of even small fat deposits on the stomach is immediately noticeable!
1 – before delivery (I'm on the right).
She studied at the university, worked as a camp counselor … not a moment's rest :))
I didn't like to sit on the spot, ate snacks and didn't even steam myself as I eat!
I grabbed every opportunity for physical activity – charging in the morning, did not skip a fizra.
And every morning I examined my stomach in the mirror – does it stick out 🙂 The habit still remains!)) I don't trust the scales as much as the reflection in the mirror.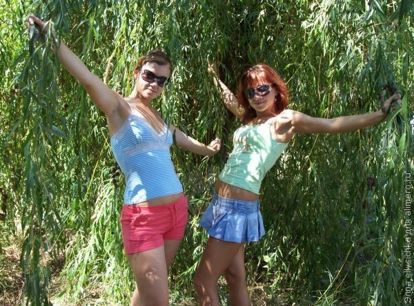 2 – with a tum (a week before delivery).
I walked a lot! I just went out in the evening and walked along the paths around the house. It was relaxing! And, as it turned out, did not let me gain too much.
Plus 8kg for 8 months. Was 50kg, went to give birth – 58kg, came out – 52kg!
She ate a lot of raw fruits, seeds and sprats! Spratyyyy. I really wanted them! :))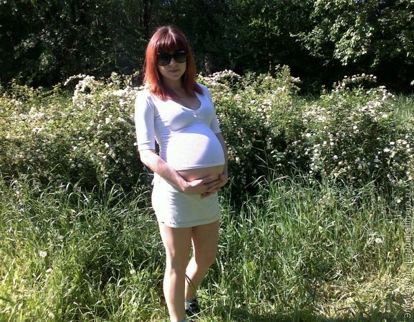 During breastfeeding, I ate so much! So many. And everything went tits! Dream straight! :))
But, really, the weight did not come, only milk arrived 🙂
My mother-in-law told me: You, like you did not give birth, have neither fat on you nor stretch marks. He jinxed.
4 – after the end of the GV (fear of the Lord!) Navy seals on a halt.
Yeah … after what I saw in photo number 4, I took it upon myself!
GW ended, and I continued to eat prohibitively! Also this sitting on maternity leave … completely relaxed me: ((
In the morning I could not eat, but at night I could have biscuits with tea so that I could sleep better … It is not surprising that in the morning there was no hunger.
Then summer went – beer! I don't like beer, so my husband drank beer, and I mixed different ones. That's right – with sugar … so that surely;)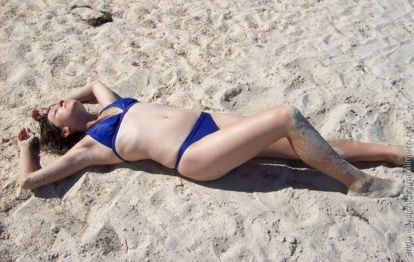 Eh … I was dragged out last year at the April Marathon without a sweet. I was so proud of it! I held so hard! I did not want a sweet absolutely! I lost more weight! For greater pride in myself, I quit smoking!
But on May 1, my brain turned on the command. April is over! Mommies. what started – I even dreamed of a cookie (((I pulled myself together, did not eat anything like that, although I suffered.
Then the CD did not come, then in June they did not come … July … The doctor searched for a reason for a long time: tests, examinations … Once I said jokingly: This cookies body asks, we had such a free conversation while he filled out a card and it turned out that giving up pleasure is a huge stress for the body and the lack of a CD is not the worst outcome.
Cookies and cigarettes are not the greatest joys in life, but for me they were an attribute of relaxation. And if you immediately give up everything, then I probably needed to get hit in meditation. And I continued to run in the mornings, train in the evenings and there are refined products.
CD returned hormonal pills: ((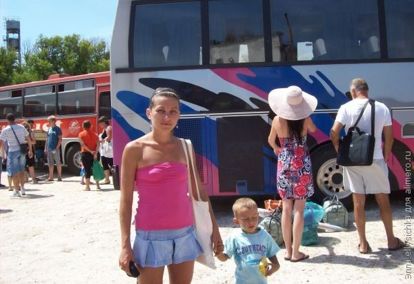 6 – at the moment (so that without clothes :))


I run in the morning!I wake up at 5:00 and drove – 6-8-12km (in mood, weather and well-being look).
I am engaged in the gym.Group classes 3 times a week. There is already a strain on all muscle groups.
Dancing.There is no hearing. Graces – zero. I don't like to dance … But this action charges me with energy and sometimes muscle squeezing on such muscles, that not a single fitness exercise gets there!
Houses I try to sit after a run, the press itself is extremely rare: ((stretching is a must!
I do not like to stand still! I do not like to sit! I love to always be in motion!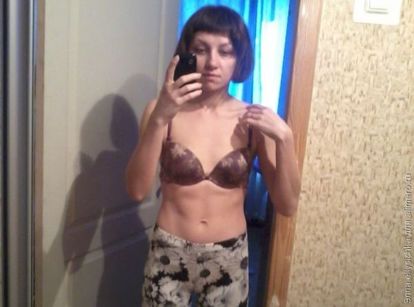 Ideally – pump up the chest and ass, remove the stomach and make a waist! It's already funny to read :)) the breasts obviously will not grow, the ass can be corrected, and the waist goes away as soon as I start to swing, because the slanting grows … Well, I have such a childhood dream))
From hunger, I got constant headaches, alternation of drowsiness and insomnia, irritability and bad mood. The very terrible was the disappearance of my, and so absent before that, chest. Moreover, the critical days (hereinafter referred to as the CD) were specific.
I do not argue, people are starving for months, doing hungry discharge and everything is fine with them. But personally to me, as an active person (sports, all household chores, work and a child on me) – it just tires me out!
The same fate awaited me on a protein diet.
I ate quite well (meat, fat cottage cheese.), But it sufficed me for one day – the sugar level fell and I was sausage: it was in the heat / that in the cold, my hands were shaking … No figure is worth it! I would not want to fall into a coma.
Veganism and raw foods
I was doing well and pleasantly for about 2 weeks: I didn't feel hunger, I liked the food (I didn't consume it with thoughts I must!). But one day I grabbed the pancreas, so much so that I sobbed and had to call an ambulance. It hurt so much that I could not understand – the stomach, the kidneys, something else.
As always, people eat only plant food for years and are even healthier than meat eaters, but for my digestive tract, animal protein is needed.
As I did not swear to hunger, squirrels, the refusal of cookies, at the moments when I realized that already 2kg, and soon I need to attend the event, it is urgent for me. it was necessary to lose weight in a day or two or three … I did not eat anything … I was sitting on kefir … on cottage cheese … This ended in what I described above. Mind you understand that this is bad, but the installation does its job: ((
The only thing I didn't get to was probably bulimia. After pregnancy, I have a fear of vomiting :)) Well, anorexia is not terrible for me 100%, because I love to eat … :))
Diets, sports, pills … from all the experiences I have come to the conclusion that the ideal option is proper nutrition is sport!


I eat little sweet – dessert for the holidays, cookies / sweetie in the morning.
Before, I didn't want anything as much as cookies! Sometimes – chocolate. Now I have built a psychological barrier for myself.
Refused conservation. This is excess salt, a lot of salt. It retains fluid in the body, and this leads not only to the swelling of the body and face (and the most problematic areas on the body swell), but also causes sagging skin. And I do not want the belly was like a Spanish stucco molding.
Minimum alcohol.I am doing my best! I am not an alcoholic (everyone says so :))))))), but I am already at that age when people meet with friends and relatives not to eat ice cream. Moreover, everyone is on an eternal diet :)) every holiday, meeting – What shall we drink?
Having studied the compositions of the drinks I liked, the advice of nutritionists, I chose dry and semi-sweet wine. Basically, Chardonnay.
My no synthetic seasonings! Ten vegetables, garlic crumbs, etc. … I think that they break the metabolism.
Minimum fast carbs. Potatoes – on holidays! Mashed or baked with cheese … Mmmm … Soup / borsch – eat potatoes in a plate.
I do not eat bread! Rarely, it happens. Dried, dried, if you really have no cheese on anything to put or caviar spread. I'll replace it with Finn-Crips or unleavened bread.
And a few more rules:
– drink a lot!I try to drink at least 1 liter in winter and 1.5 in summer. To drink like, need activity. There is activity – there is thirst. I drink without problems.
– more vegetable products, boiled, cooked personally. No – to semi-finished products (I do not like them), sausage (but I love it!), Smoked products! We do not buy juices in packs.
Very important to me is the condition of the skin!
To do this, I have my own list of products that I eat with pleasure and pleasure. I chose them, having re-read a couple of dozen articles of nutritionists:
– the nuts. I buy myself almonds, hazelnuts, and cashews (100 gr. Each) – mixed, dried in the oven. My norm is 1-2 tables. spoons a day. Just when zhorchik attacks or as a dessert for tea / coffee. Peanuts do not take – read that this is a legume in fact!
– red sweet pepper.Increases the production of estrogen, vitamins – a gnaw for a snack.
– milk products. Fatness does not matter (18% do not eat cottage cheese, but I don't refuse 2.5% kefir). Saturation, protein for the structure of the muscles, cleanses the intestines calcium.
– fat. His fat is easily digested and is not delayed (if there is no half a booth). I choose the usual salty, I eat about once a week a piece of 10 grams.
So, for starters, but briefly about yourself :))