One time I went to yoga on weekends. Apparently these days this direction was not in demand, and often the instructor conducted one-on-one classes with me. Naturally, I did not miss the opportunity to ask her about some points concerning yoga. I can share this knowledge with you.
Forced to upset those who think that yoga helps to lose weight. During the performance of asanas, the process of burning calories and fat simply cannot start. As the instructor explained to me, in order to lose weight you need to move rhythmically so that the heart starts to beat faster. During yoga classes, even strength, your pulse is also increased, but not as much as when doing fitness.
How many calories are burned
At home, I conducted my own research and looked on the Internet about how many calories are burned during yoga and other types of training. In 50 minutes of Hatha Yoga classes, 144 calories are burned, and 237 calories are burned with strength yoga. Now look at other types of physical activity. The same 50 minutes step aerobics burn 400 kcal, strength training – 470 kcal.
What can I say, even if you just walk at an average pace of 50 minutes, you will burn about 150 calories, i.e. as much as when doing yoga.
Yoga as a way of life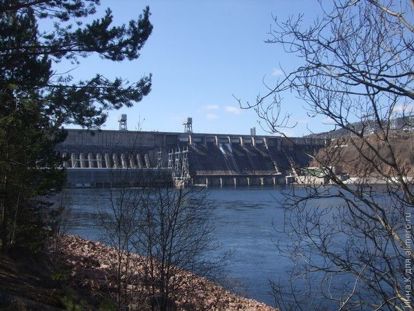 Talking with the instructor, I asked her a tricky question – then why not meet fat people among yogis? The answer, of course, lay on the surface. Yoga is not only a list of exercises that you do 2 times a week. This is primarily a way of life and way of thinking.
If you are serious about training, this will help you not only learn to better understand your body, but also get away from the usual way of life, because of which you gained weight. Coming to this new understanding, you will be able to control your addictive eating habits, which will lead to positive changes in appearance.
In addition, do not forget that most yogis are also vegetarians. They not only do not eat meat, but also other harmful products, such as buns with butter or hamburgers. The food they choose the one that is full of vitality – natural and fresh.
If you really want to lose weight, do not look for a magical workout, which for a month will help get rid of extra pounds. Change your lifestyle, try to move more. Watch your diet and soon you will notice positive changes. And yoga will be a great help in this business!
Did you do yoga?