In one of the topics on Alimero, I read a single thought about losing weight. In order not to be tempted to eat something harmful to the figure, it is necessary to fill the refrigerator with dietary foods.
I fully agree with this and I myself try to follow this principle. In this case, if you want to eat, you can safely grab an apple or kiwi and eat them in unlimited quantities.
I think that it would not be entirely correct to say that the best foods are those that are low in calories. As a rule, it is vegetables and fruits. But you will not be satisfied with cucumbers alone, it is necessary to consume both protein and fats. I read somewhere that the most beneficial diet is that in which carbohydrates are dominated in the morning (a plate of porridge), all substances are present at lunchtime, and protein food is at dinner.
Therefore, I propose to divide the products into two categories: hearty and healthy and low-calorie. Both those and others I try to include in our family menu. Without a full-fledged protein, I can't imagine my life, well, I can eat fruits in unlimited quantities and often do so.
Hearty and Healthy
There are foods that can easily satisfy hunger, and the appetite will not return for a long time. It is, of course, about food containing protein. These foods are important to properly cook. For example, boiled chicken breast will be more useful than fried drumsticks. I really love meat and jelly, so there is always a small stock in our fridge.
Data are given per 100 g of product – kcal / g of fat:
– chicken breast – 113 / 1.9
– low-fat cottage cheese – 105 / 0.6
– yoghurt 3.2% – 80 / 3.2
– lean fish – 71 / 0,9
– Kefir 3.2% – 55 / 3.2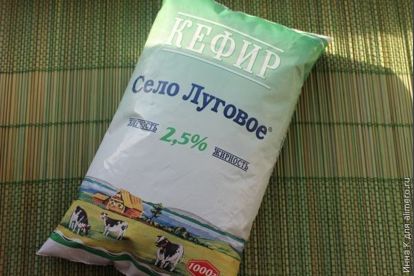 Eating products from this list, you not only get rid of the satellite diet – hunger, but also speed up the metabolism.
Products from this list are the perfect snack, but I wouldn't replace dinner with them. These are vegetables and fruits. Vegetables are suitable for garnish or you can make a salad out of them. If you have a big cup of lettuce, then something harmful and fatty you already eat much less. In addition, fruits and vegetables contain a lot of fiber and vitamins.
I will allow myself to write only about my most favorite low-calorie foods:
– Kiwi – 51 / 0.6
– pears – 42 / 0.3
– tangerines – 40 / 0.3
– watermelon – 38 / 0.3
– apples – 37 / 0.3
– cauliflower – 30 / 0.3
– tomatoes – 23 / 0,2
– cucumbers – 14 / 0.1
– salad, greens – 11 / 0,2
While writing, I even wanted to gnaw a little apple. 🙂
I am against eating only dietary food. But if healthy vegetables, fruits, meat, milk, etc. prevail in the diet, then there will be fewer problems with the figure.
What diet foods do you eat the most?