The essence of the diet is simple, as is all ingenious: eliminate sugar, bread, potatoes and their derivatives and fatty foods from the diet. Only one BUT …
The main advantage of the Montignac diet is the absence of stress for the body. Unlike many weight loss systems, weight loss occurs smoothly, without sudden changes. This feature allows you to avoid the boomerang effect and the return of the lost kilograms.
My friend is very inclined to be overweight. If someone needs only a little control over their appetite or excludes snacks and beer from their diets, then Elena ate very little, and the kilograms continued to stay. Doctors shrugged their shoulders: there is no disease, probably this is a feature of your metabolic system.
When Elena was fascinated by another fashionable trend of losing weight called the Montignac diet, I asked to talk about this system.
First feature
Sweet, flour, potatoes and their derivatives and fatty foods are excluded from the diet. Preference is given to vegetable soups without potatoes, low-fat dairy products, fish, boiled meat.
At first, such a system seemed very simple to me. But, having assessed my daily diet and having designed this system for myself, I was horrified: under the dishes from the list for the diet, one dish from everything eaten in the past day fell.
Second feature
The power system assumed the passage of two stages: weight loss and support it at a certain level.
First stage demanded the most accurate adherence to the diet.
Second phase I recommended adherence to the basic principles of nutrition, but the rules allowed exceptions: if you really want something from the banned foods, then you can eat a little, quite a bit.
For myself, this system is a joke, I called this: you can eat everything, but a little bit and then.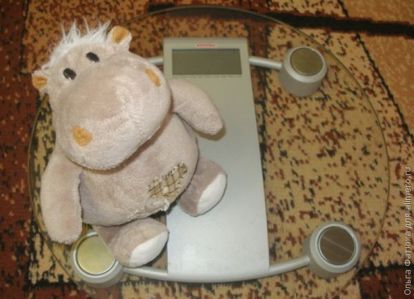 Third feature
It is better to avoid the simultaneous use of carbohydrates and fats. In this paragraph, Montignac agrees with the principles of separate feeding.
Elena lost 9 kg in six months. Perhaps this rate of weight loss will inspire not everyone. But it was the best result for Elena for many years. In addition, the weight does not fluctuate, but remains at the reached level.
The only nuance
When will you return to the usual way of eating? I asked her once.
Never. This diet for life, – answered Elena with a smile.
I was not laughing. Indeed, the girlfriend is right: the point is not even in the diet itself, but in the fact that nutrition needs to be monitored all life, constantly, without interruptions and vacations.
This is the BUT that I wrote about at the beginning. And without this, it would seem, an insignificant nuance will not be a long-term result.