Today I want to talk about the diet of Xenia Borodina. I tried to stick with it. Weight loss, of course, came pretty quickly, but I also earned anemia. So I will not repeat this way of losing weight anymore.
Menu diet Ksenia Borodina
Breakfast: one medium-sized fresh cucumber and a small piece of rye bread
Lunch: a salad of cucumbers and greens without adding salt and oil. Vegetable broth.
Dinner: one fresh cucumber.
As a result, you need to eat at least four fresh cucumbers a day. I must say that after two weeks of such a diet, I just could not look at these vegetables.
Additional recommendations on the diet of Ksenia Borodina
1. During this diet, you need to drink at least two or three liters of fluid per day.
2. To enhance the effect of losing weight, the author recommends doing an enema. I must say that I missed it in my diet. Just because I can not stand the whole procedure.
3. There are recommended greenhouse cucumbers, as they have fewer calories and increased potassium content. And this in turn contributes to a better removal of fluid from the body and provides a powerful diuretic effect.
4. This diet can not be followed for more than one, maximum two weeks. It should be after two weeks to take a break for a month, and then repeat the entire course. I did not repeat.
5. Dinner must be no later than seven in the evening.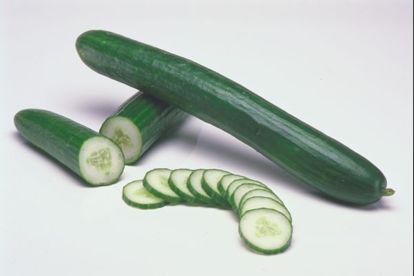 This diet has been very difficult for me. The feeling of hunger was almost constant at that moment. I was able to sustain only two weeks on this diet. During this time, it took about five kilograms. Maybe for those people who love cucumbers, this diet will do, but it's definitely not me. It seems that after this diet, the body almost completely lost all the nutrients, and, therefore, there was complete apathy and a very strong weakness.
With this diet, it is necessary to take a complex of vitamins and minerals. Only this can prevent the negative effects of this diet on the body.