I think that every woman at least once in her life tried to diet. In pursuit of a slim and fit figure, we try various options for diets.
The Internet is replete with all sorts of solutions to getting rid of extra pounds. As you know, the most problematic areas in women are the abdomen, thighs and buttocks.
Having become a mother, I returned to my pre-pregnancy weight (51-52 kg) and still lost 2-3 kg. My diet was strict, as my daughter constantly cried from colic, gas and periodically sprinkled her cheeks. Therefore, the need to lose weight was clearly not. You could even get a little better, so that it would not look so scary.
After a while, I gained the missing kilos and added on top, in my opinion, superfluous. Now I weigh 54-55 kg with a height of 168 cm, so I never weighed and it became hard for me.
I've never had a thin physique and overweight problems, but I'm especially worried about my stomach after giving birth. Many friends laugh at me when I complain about my tummy. But each has its own ideals and aspirations.
Flat belly diet
In pursuit of my ideals of beauty, I also faced a diet. Although she always thought it was a stupid idea. You torture yourself, and then the kilos come back anyway, as my friends told me.
But I still decided to try one of the diets for a flat stomach. It is designed for a week. The basic rules of the diet: drink water in unlimited quantities (at least 2-2.5 liters per day), be sure to include in the diet fruits, vegetables and protein. You can also drink melt water, pre-freezing it in the refrigerator and defrosting. It is known that this water helps burn fat and cleanses the lymph.
Sample diet menu
Breakfast. You can use these products and dishes: omelette from two eggs, cottage cheese (100 g), yogurt (1 cup), kefir (1 cup), oatmeal on water, tea without sugar, green apple (1 piece), grapefruit (1 piece ), boiled eggs (2 pieces). You can eat porridge with grapefruit or scrambled eggs with tea, combine the products to your taste. Just understand that you can not eat porridge, then scrambled eggs, and eat it all with three apples and three grapefruits. Breakfast should consist of two courses.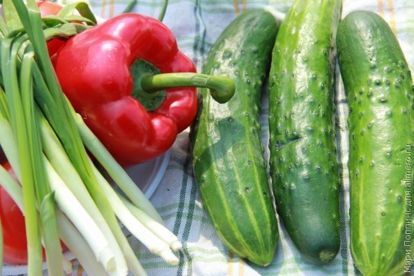 Dinner. You can eat chicken breast (200 g), steamed fish or stew (200 g), vegetable salad, vegetable soup, cottage cheese. Remember that it is better to give preference to protein with vegetables, as the soup is not rich enough and you can experience the feeling of hunger in half an hour after dinner.
Dinner. May include such products and dishes: kefir (0.5 l), boiled seafood (150-200 g), grilled or boiled meat (chicken, veal – 200 g), boiled fish or steamed (200 g) , vegetable salad with olive oil, tea without sugar. Fruit is desirable to eat in the morning. Dinner should be 3-4 hours before bedtime.
It will be good if you include physical activity in addition to power. On my own experience, I was convinced that pumping a press is not an option if you want to get rid of fat, and not build muscle mass. Therefore, give preference to cardio loads.
Enough for me to diet a couple of days. Exhausted by hunger, I was not used to. In addition, stomach pains began, which I missed so much. Naturally, the effect of the diet was not, since I threw this venture.
findings
I think you just need to eat right. Eat less sweet, salty, fatty. The advantage to give stewed and baked food. Get plenty of water, eat fruits and vegetables.
Now I try to adhere to such a rule in food that vegetables should be 1/2 of a plate, 1/4 side dish and meat, respectively, also 1/4. And even better to eat meat with vegetables without garnish.
Also, do not neglect physical activity. Often, I walk from one metro station to another, instead of taking a ride in a seat.
Be healthy and beautiful!