As much as I can remember, I always envied slender and thin girls, because she herself was not very slim, and she loved to eat, especially something fat and bad – fried pies, pasties and chips. That in school years, that in student years – was always, so to speak, in the body, but a serious motivation for losing weight appeared a little later.
How it all began

After 8 months of taking hormonal drugs, I recovered by 13 kg, and with the growth of 167 cm I began to weigh more than 70 kg, and this is 23 years old! But the last straw was that some acquaintances began to ask if I was pregnant (imagine what kind of stomach I had then – the horror is simple).
Then I decided to take on myself. But, frankly, I was not sure if it was possible to lose weight if hormones were the cause of excess weight. It turns out possible! Therefore, I do not understand people who justify their full metabolic disorder or a specific hormonal background. Under the supervision of a doctor, even with such violations it is very possible to lose weight!
My slimming technology
I lost weight on counting calories. At first it seemed to me that it was a terribly complicated thing — counting calories — straightforward mathematics, but I gradually learned.
And I started by calculating my daily calorie, using an online calculator on one of the sites, purchased kitchen electronic scales (without this in any way), got a table of calorie foods, took a calculator and a notebook to record everything. And, of course, I looked on the Internet for feedback and advice from those who were already on such a diet.
I also made a list of low-calorie foods and ready meals, such as, for example, 1% kefir and cottage cheese, apples, eggs, because everyone has bouts of gluttony. But I had such products not only on the list, but also in the refrigerator, and always.
And from spring to late autumn, my diet consisted of 80-90% exclusively of vegetables and fruits, and I tried to choose local ones on the market, and not imported ones. Advice to eating as many seasonal vegetables and fruits as possible, by the way, has a beneficial effect not only on the figure, but also on health.
Important points of counting calories
What I personally liked was that there are no prohibited foods – eat what you want, the main thing is to meet your daily calorie. And in no case do not cheat – be sure to consider everything, not forgetting the balance of BJU, and stick to it at least approximately, not leaning on only carbohydrates.
Another important point is to calculate the calorie content of the meal BEFORE you sit down to eat, and not AFTER. The hardest thing with a meal at a party: with the scales you will not go. Therefore, always after such a gluttony, I arranged fasting days, otherwise the weight would simply have stopped.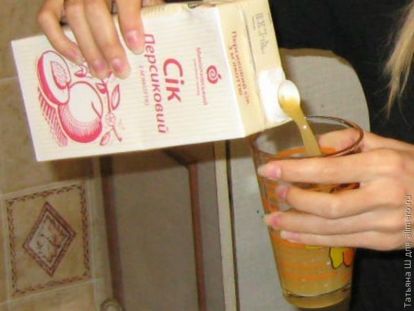 I also understood that we needed at least some kind of physical exercise, and since there was no time for the gym, I started to press the press every morning: 6 different exercises 15 times.
I have been following this diet for about three years. I already know by heart the caloric content of many dishes that I cook myself, and the caloric content of most foods.
But in the last 1.5 years, several important principles of proper nutrition have been added to counting calories. As a result, I not only lost weight, but I felt much better.
But my struggle with excess weight is still ongoing, although there is already quite a bit left.