Girls, do you like to do exercises? I honestly do not like. Well, I'm too lazy, and that's it! 🙂 And all that I can do is shake the press in the morning.
No, of course, sometimes I get inspired (or does my conscience wake up?) Yeah, after a good supper, watch at 23.00, when, lying on the couch, I give myself the honest word that I will do 40-minute exercises in the morning. But by the morning all my determination just disappears, and my conscience decides to sleep an extra hour with me 🙂
Familiar? But you want to keep your muscles in good shape! And you? Then let's do exercises for the lazy with me;)
Yes, yes, this is possible. After all, judge for yourself: during the day we usually move a lot – this is work, and household chores, of which there are always plenty, run off to the store and take a walk with the children. But you need to make this movement benefit our body. How?
Actually easy. In addition, some of these exercises are invisible to others and you can even perform them in the workplace – I have already checked 🙂 The main thing is to remember them in time. And some in general can be done lying on your favorite couch. Well, let's get started?
Abdominal muscles

˃ While inhaling, you need to strain the abdominal muscles, slowly count to 10, exhale and relax. You need to repeat this exercise as often as possible – because there is nothing complicated about it.
˃ Sitting at the table, we move away from it a little, tear off the legs from the floor, and straighten them. Hold them in that position for a few seconds, then drop them. Frankly, it's very difficult to hold them for so long at once, so I tried to increase the time by a couple of seconds every day. By the way, this exercise can be done while sitting in front of the TV.
˃ In the evening, decided to watch your favorite movie lying on the couch? Without distracting from viewing, we raise one leg 15-20 cm from the surface of the sofa, then bend it. Affairs so, until the leg is tired. Then we do the same with the other leg. Such an exercise trains not only the abs, but also the legs. Has advertising started? We use a pause – get up and walk through the house.
˃ So, the advertising is over – we return to the sofa, we are waiting for the continuation of the film and another exercise 🙂 Lying on our backs, we stretch our arms over our heads, and raise both legs 30 cm up. Hold as much as we can. Omit, rest and repeat.
˃ And of course, an exercise bike familiar from childhood. We do until we get tired.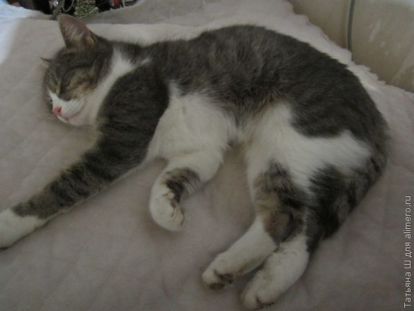 Gluteus muscles
When you need to lift something, we try not to bend over, but to squat, naturally, without leaning on anything with our hands. Yes, and from the side squat looks more aesthetic than the slope, especially if you wear a short skirt.
Calf muscles

Getting up from a chair or sofa, stand right on your feet, not leaning on a table or an armrest – that is, generally not relying on anything.
If possible, we refuse elevators and escalators and walk up the stairs. But do not jump over the steps, like a young fallow deer 🙂 Step quietly, stepping on each.
Do exercises!

That's all. As you can see, there is nothing difficult in these exercises. If you make them your habit and eat right, then even without super titanic efforts you can keep your body in shape.
Do you do exercises? What exercises?