Often we talk about how to lose weight or how to maintain weight after a diet. Recently I wondered how not to gain weight? It would seem easier than losing weight. But it is not so.
Remembering my experience, the experience of friends and acquaintances, I found out several reasons for gaining weight.
Reason number 1. Uncontrolled use of forbidden products


The case when from the side it is clearly visible that a person clearly eats too much. For example, two hot dogs in a row or 10 sweets with one cup of tea. In this case, the addition of a kilogram is quite natural. And the conclusion is clear: you need to eat less.
But in my environment just a couple of these women. The rest of the reasons are rooted in another.
Reason number 2. Hormonal or metabolic disorders


It happens that such problems pursue women since childhood, and sometimes, failure occurs as a result of pregnancy, operations, diseases. By eating the same amount of food as before, the body is rounded off with surprising speed.
Here are two solutions: either to accept or restrict oneself in food so much that there is nothing for the body to postpone. It is really difficult, you know, what our body is economic in this regard.
It is the same as to live with a constant feeling of hunger, which, like pain, is unnatural from the point of view of physiology itself.
Unfortunately, I do not know any women who would win in such a battle.
Reason number 3. Medication


As a rule, these are hormonal drugs. These also include birth control pills. Moreover, for each they act differently: someone is getting fat in front of someone, someone remains in the same weight without any changes.
I myself fell into such a trap. In the first months of reception, I did not notice anything special. A year later, comparing the photo, as they say, before and after found an unpleasant difference.
Fortunately, a drug change has stopped this trend.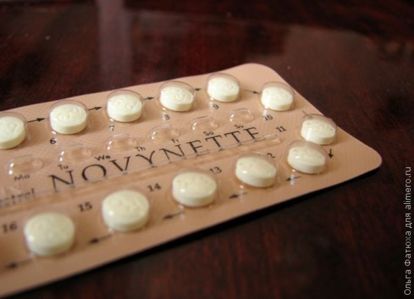 Reason number 4. Lack of physical activity


On the one hand, I am glad that I chose a profession where the mind works mostly and let the fingers tap the keyboard. And on the other hand, when you have to spend 10-12 hours at the computer, there is no time left either for a walk with the dog or to visit the gym.
The way out of this situation is as follows: either reconcile or increase physical exertion to the detriment of mental (and, accordingly, the money earned). Or the third option: to find a way to earn more when changing lifestyle.
Here are many of them, the reasons for weight gain in women. And the result is one – blurring outlines of the figure. When we try on someone's diet on ourselves, we should first think about the reasons for completeness.
And it is to eliminate the source, not the effect.
P.S. During the shooting, no candy was hurt 🙂