I really envy girls who are thin themselves. Unfortunately, in order to be thin, I have to take care of myself. At one time I wondered where overweight comes from, as the saying goes, you need to know the enemy by sight, and if you know the reasons, then it's easier to fight.
What is overweight?

To determine your approximate normal weight, you need to subtract 110 from your height. Thus, if my height is 169 centimeters, then my normal weight is 59 kilograms. The ideal weight is considered to be 10-15% less than normal weight, that is, my ideal weight is about 53 kilograms. In fact, when I weigh 55-54 kilograms, I feel light, it is very convenient and comfortable for me.
Do not forget that everything is individual and this calculation is approximate. The reason for concern should be a change in well-being. If it becomes difficult to endure physical exertion, problems with the cardiovascular system appear, digestion is disturbed, thirst appears, joints start to ache, then it is probably time to get on the scales and assess your dimensions.
Causes of overweight

There are two main reasons for the appearance of overweight – these are hormonal causes and the most common and main reason – This is an unhealthy diet and maintaining an unhealthy lifestyle.
Binge eating

The origins of this bad habit come from childhood. Most parents, almost forcibly feeding their children, are forced to sit at the table until the plate is empty, even if the child is not hungry. Unconsciously they develop the habit of eating even when you don't want to eat.
My dad did just that. And I have been unlearning myself from this habit for a very long time. Now I do not regret throwing out the remnants of food from the plate, if I fill up, on the contrary, I try to train myself to leave the table with a slight feeling of fullness, and not with a stomach full of piles.
Another not very good tradition, it is very dense to eat three times a day: breakfast, lunch and dinner. Nutritionists have long been trumpeting that eating properly needs to be taken 6-8 times a day in small portions.
Inactive, unhealthy lifestyle

Includes lack of sports, inactivity, bad habits (beer consumption, for example).
This is the main problem of my husband. He moves very little. His job is sit-in, in the office, he goes back and forth by car. Therefore, it turns out that he practically does not walk. On top of that, he likes to eat very much. Therefore, he has to go to the gym to keep himself in good shape. Take walks.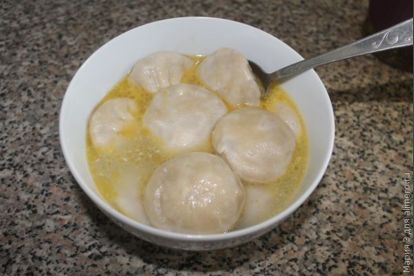 To keep yourself in shape and look good, you need to eat right and give your body a good physical exertion. Then, the problem of excess weight will never arise before you. I do just that.