My friend loves bread very much. As soon as his stocks in the house come to an end, she will not be recognized. She is nervous, angry, and, by all means, seeks to buy it again with interest. She voiced this problem to me, as the main one on the way to a slim figure. And we decided to try to understand its origins.
Flour breed – so my friend calls herself. He says that she does not need anything else, so long as there was bread. And, as you know, there are a lot of calories in bread. 200-400 kcal per 100 grams, depending on the flour and other ingredients, such as sugar, fat, raisins, etc.
By itself, the bread is quite heavy. One piece of the air loaf weighs more than 20 grams. How long is it? Once and 60 calories are located on the barrels. The second – and another 60. Already 120. Pieces of rye bread is heavier.
Come from childhood
Do you remember what relationship to bread we were vaccinated in childhood?
Bread around the head.
We must learn to earn a piece of bread.
As long as there is bread and water, it doesn't matter.
Without bread, without salt thin conversation.
Without bread and porridge in nothing our works.
I remember when I was very small, I watched the same picture every day. A garbage truck drove up to the garbage tanks in the yard, my friend's mom jumped out of it and helped in collecting the garbage.
She somehow removed pieces of moldy bread from trash cans and put them on board the car. What she did with them further was a mystery to me. But this attitude to bread, as to something holy, that it is forbidden to throw out, sat down firmly in my head.
How many times in folk tales mentioned spikelets, flour, bread, dough? Dozens or even hundreds. If you want, you do not want it, but our attitude to bread has been the warmest since childhood.
Reason for reverent attitude
Now I think that the reason for such a reverent attitude to bread is the complicated process of its production.
First you need to try to grow grain. Ensure that it does not freeze, that the birds do not peck it. Then organize a harvest. Moreover, manual power is not useful here. Only huge, expensive harvesters. Then, cleaning the grain, drying, grinding, and only after that you can bake flavored bread from flour.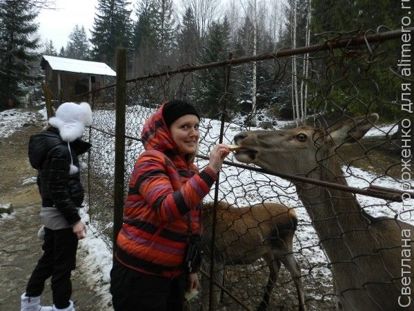 Making a loaf of bread takes the entire warm season, about 6 months. Of course, this work is a sin not to appreciate.
But objectively, flour and bread from it is a carbohydrate with a meager amount of vitamins. Without flour products it is possible to live a wonderful, happy and, most importantly, long life.
When losing weight, it is the flour products that are the first to be excluded from the diet. They are also forbidden to use in certain diseases.
Is bread important and useful as we were told? And is life possible without it? What other knowledge, apart from our own beliefs, make bread the number one product?
After realizing that love for bread comes from childhood, and that this is only a suggestion of a grandmother, my girlfriend slowly but surely reduces the amount of bread on her table. And already dropped 2.5 kg.
What do you think bread – all over the head?