I love to try new methods of weight loss through exercise on myself. I once heard that there was a unique way to reduce the volume of the body called Bodyflex. He promised to get rid of extra pounds thanks to only breathing and a minimal set of light exercises. But is it?
Body flex is a combination of special aerobic breathing and exercises for different muscle groups. A lot of attention is paid to breathing in the classroom, in theory it is thanks to him that excess fat deposits are gradually burned. It is necessary to be engaged in bodyflex daily, for 20 minutes. It is advisable to do it on an empty stomach or 2 hours after a meal.
I will try to explain how to breathe properly. Each exercise begins with a deep exhalation, followed by inhalation, with the need to inhale the stomach, rounded it. After that, you need to exhale sharply and draw into the stomach under the ribs. Breathing should be delayed for 8-9 seconds and it is at this stage to perform the exercise. After that, you need to sharply inhale.
It is argued that during the time of respiration, carbon dioxide accumulates in the body, the arteries dilate, and oxygen is supplied, and the cells quickly assimilate it. Due to this, there is a rapid weight loss in those places that are worked out during exercise.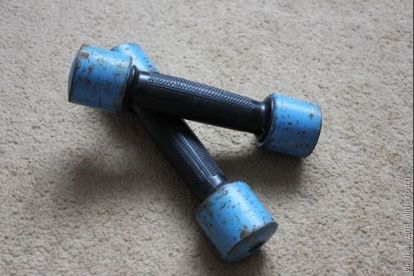 I do not believe in a miracle and therefore skeptical about bodyflex. Firstly, it seemed to me strange that in training you can burn something there, even without sweating. Secondly, one discrepancy alerted. The author of the method claims that the fat decreases due to the influx of oxygen, but at the same time it is necessary to exercise on the exhale!
I am not an expert, but once I was engaged in scuba diving and among other things we dived at a distance of up to 50 meters. Each dive was preceded by a deep breath, because This is the only way to provide muscles with oxygen, which is actively burned during movement. In addition, no swimmer would ever think to dive on the exhale, because that way he clearly does not reach the finish line.
Despite my doubts, I decided to try body flexing after all. Just as I was sitting at home on the sick-list, and on the Live TV channel, relevant classes were broadcast daily. I exhaled hard, pinched my stomach and did the exercises.
A few days later I felt discomfort in the right hypochondrium. After some time, the side has already started to hurt all the time, and not only during classes. A few days later I decided to see a doctor, because the pain was unbearable. It turned out that I was worried about the stagnation of bile, and I had to urgently take drugs for cholecystitis.
I do not presume to say that it was bodyflex that caused the attack, maybe this is a coincidence. But after a while I wanted to try this miracle again (apparently, I still believe in a little miracle). A few days of classes and again they had to stop, because my right side began to hurt mercilessly, and I already knew what this might lead to.
In my desire to lose weight, I advise you to be careful not to ignore the signals that the body gives you. Remember that everything is good in moderation and you should not rely only on unique techniques that promise instant results.
Have you ever been engaged in body flex?