The problem of cellulite now worries very many. Even those who do not have it, somehow manage to still find him at home =)
I have my own opinion on this.
Cream or wrapping
Firstly, this topic seems to me too bloated, and secondly, I personally see this as a pure PR move. The more problems stated, the more funds will be released to eliminate them. The more advertising and focus on this topic, the greater the revenue from manufacturers.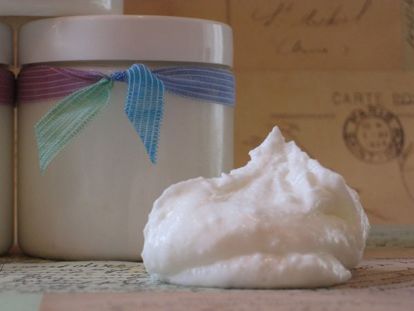 In this regard, I have no confidence in various anti-cellulite creams. But after all, there is a beautiful, in my opinion, alternative – anti-cellulite wraps.
Firstly, this procedure can be carried out at home and control the process itself, secondly, the cost of funds is incomparably less, and thirdly, you can choose what is right for you. Ten creams to buy and compare – very expensive. And wrappings can be done any and any number. I do not like it – to make the third, fifth, tenth … complete freedom!
Harm and contraindications
After learning what formulations make cellulite wraps, I wanted to experiment. To carry out this procedure at home is not so difficult, but it is interesting!
But I didn't want to act as a guinea pig, so, as usual, I decided to first learn more about this procedure. And the first thing that worried me was whether these wrappings could cause any harm?
At the expense of apparent harm, I did not find out anything, but then the hot wrap has a fairly decent list of contraindications. These are kidney problems, cardiovascular diseases, pregnancy, gynecological diseases, hyperthyroidism, varicose veins, dermatitis and various skin wounds, any tumors.
After this information, I automatically left the thought of hot wrapping and turned my attention to cold.
The choice of composition
The first thing that interested me is wrap with milk and honey. Milk and honey are wonderful products, and most importantly, natural and harmless (with the exception of individual intolerance).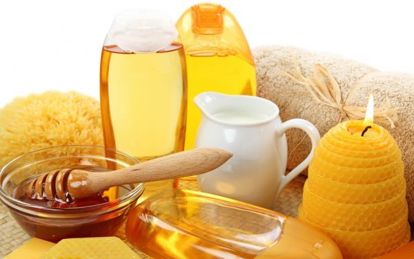 This mixture is prepared as follows: either you need to add honey to fresh milk, or you must first dilute the dried milk with a small amount of warm water and then honey.
And the milk is advised to take dry. This is due to the fact that it is so much more convenient to obtain the desired consistency of the mixture – it should be like thick sour cream.
And yet – it is better to take fresh honey, which has not yet had time to be candied. And I just sugared. In principle, it can be melted. But at the same time some of its useful properties will be lost.
Based on this, I decided that I would leave this recipe at that time, when I would have both dried milk and fresh honey. And even then I will do everything in the best possible way. In the meantime, pick up something else.
Variants of compositions for anti-cellulite wraps turned out to be enough. These are wraps with red pepper, clay, sea mud, with algae, chocolate, apple cider vinegar, various oils, etc.
I was most interested in the oil, clay and chocolate wraps. I decided to refuse the latter. Melt a few tiles of dark chocolate and apply on the skin, then just wash it off – it seemed to me, as a great lover of chocolate, just mockery at myself and at chocolate! =)
Since I did not have the necessary essential oils, I stopped at the clay wrap. First of all, I always have clay in my house, I make soap and scrub with it. Secondly, I really like to take a bath with clay.
For anti-cellulite wrapping, I took blue clay, because it activates metabolic processes and blood circulation and is rich in calcium, potassium, iron, magnesium, nitrogen, phosphate and other beneficial trace elements.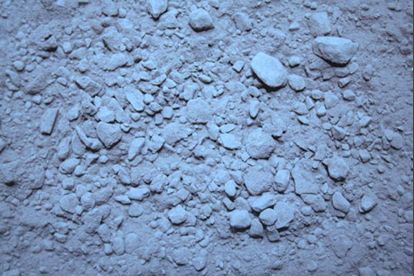 To prepare the composition for wrapping as simple as possible. First, I dilute the clay (it is sold in any pharmacy) with warm water to the consistency of thick cream.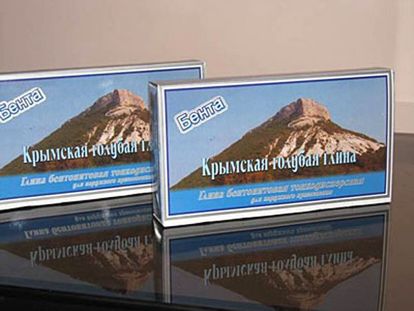 Add to it 2-3 drops of rosewood essential oil. You can use any essential oil for which you have no allergies. You can also make a mixture of clay and water, without adding anything else.
When the composition is ready, I apply it with a brush or a hand (it is more convenient for me with my hand) to the desired areas of the body (of course, the skin should be clean) with a layer of 0.5-1 cm thick. I know that many people apply this mass on the stomach. But I don't want to experiment, because I know that not all gynecologists approve of it.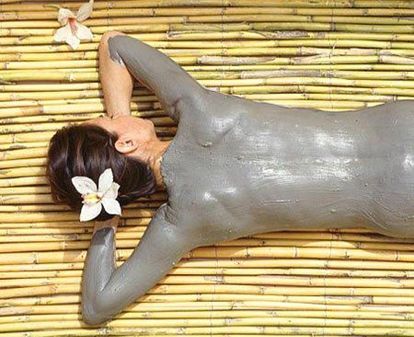 Then directly wrapping – plastic or soft food film, in the direction from the bottom up – that is, from the feet and above. The optimal wrapping time is 20-25 minutes. It is better to spend this time under a warm rug or blanket.
Many recommend at this time to exercise. But I take this negatively. This is too much stress on the heart. Why risk it? Health is more expensive than experiments. And before or after wrapping, nobody interferes with gymnastics.
After this time – warm shower. One caveat – clay clogs pipes, water flows worse.
Skin after a shower should be gently blotted with a towel, and not rubbed.
Give her dry completely. And then – apply the cream. Here again, all advertisements are full of tips to apply anti-cellulite cream. I just apply moisturizing. I think that this is no worse, and maybe even better.
It's too early to sum up. I do the wraps in three days. Although many people write that it is effective to do them every other day. But I am not a supporter of radical measures and I try to do everything with caution.
The course should consist of approximately 12 procedures. I have so far done only three. At the moment, I can note that the skin has become more smooth and elastic.
Do you have any experience with anti-cellulite wraps? What is the result?