Losing my weight loss for several months. More precisely, for several years. That losing weight, then getting fat … Although the figure that I need to throw off myself is quite adequate – 5 (ideally 7) kg.
About holidays and walks
You, dear girls, of course, know that the New Year holidays are a time of delicious dishes and luxurious feasts. Without this, alas and no, no how! So I put up with the inevitable and decided to break away. A huge box of Rafaello, white shokolad, pies – this is only the tip of the iceberg!
However, in the New Year holidays I tried to make my lifestyle more or less healthy. Long and long walked. Along and across walked six museums. The result is minus 1 kg.
True, he returned as easily as he had left in two weeks and with a small premium. Because it is time for the examination. I consoled myself with tea with a bar of white chocolate and a piece (piece 🙂 of my mother's cake. Thanks to such interruptions, you can live on;
I lead, in fact, to the fact that walking is very conducive to losing weight. Only you need to combine all this with proper nutrition and establish reasonable boundaries. But this is not at all necessary if gustatory awareness appears in your life. About her and will be discussed further.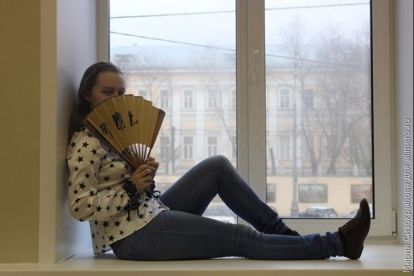 About food awareness and life
I once wrote about this wonderful method. More precisely, an important element in losing weight. I tried it on myself. It helps, just hold on hard.
Often we eat on the machine. To satisfy hunger or eat. And we don't feel the taste of food, just eat. Do you know this?
Yes, for me. Especially during some important, serious and joyful events. What is called, I seize stress or complete rest. And even on ordinary days, sometimes I do not watch my appetite.
I tried to control myself. Awareness has appeared. I asked myself questions: Do you really want to eat? You are hungry? Do you want this candy ?. And honestly answered.
The result was not long in coming. First, meals have declined. Secondly, I began to feel the lost tastes. Third, the alleged hunger was gone.
The problem is that keeping yourself in check is very difficult. Controlling this sense of taste is not as easy as it seems. All the time you go into your thoughts. But with a cup of tea to do it twice as pleasant 🙂
I lost weight thanks to a simple mindfulness of 2 kg. Tightened up. It became easier and freer. But she fell over quickly – she did not have time to turn her method into a habit.
And more about awareness … Not in food, but in life. Do you follow your thoughts? About your own appearance, inner world, your spiritual and physical beauty?
In what way do you think about yourself? I often criticize myself and, let's say, do not share. Of course, reasonable criticism is needed, but … Is it reasonable?
Need to love yourself. Suppose there are extra pounds, pimples, and other little things … But there is also you! Such a young, beautiful, beautiful girl.