I've never been thin. If at the age of 14 I still remember myself relatively thin: the ribs stuck out, my cheeks sunken, by the age of 17 the excess weight already had quite impressive forms.
A graduation photo at school – cheeks are plump, pens are plump, no neck is visible. Against the background of the rest of classmates, who pleased their views with their slimness and voicing, I looked not so bad, but somehow ridiculous. A young girl, and already such deformation in appearance.
How did I get to such a life


I don't remember exactly when I started to get fat. In adolescence, like many young people at this time, life difficulties awaited me from all sides. Problems in relations with parents, rejection of peers, difficulties with studies and, of course, the almost complete lack of personal life.
In spite of everything, as a girl, I was rather intelligent, prone to introspection. I tried my best to change my life, change myself, do something to make everything shine with new colors. Thus, my young life turned into such a constant struggle with myself and my surroundings.
And, gradually it turned out that the only safe haven in my restless life was full lunches. Oh, that something, and I loved to eat! However, I didn't have time to have breakfast, but I successfully made up for lost time: lunch, dinner, dinner, dinner …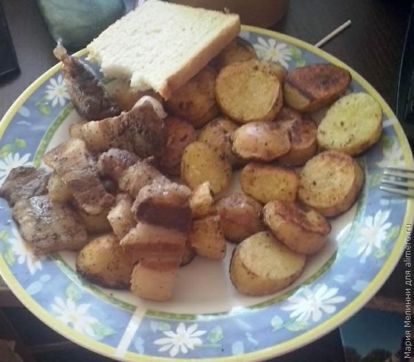 The habit of seizing trouble steadfastly supported me for many years


One morning, waking up, I realized that in the last 3 months I had gained 15 kilograms. My young body was not ready for such rapid changes: the inner side of the thigh was covered with a net of stretch marks. I looked at myself so beautiful, I was upset, but absolutely could not help it with a constant desire to eat.
The years went by, and the problems of youth were successfully resolved. I learned to be friends with my peers, I found a common language with my parents, my personal life was adjusted. Of course, I, like any other person, had to face various kinds of difficulties, but I was used to them, and my faithful companion always remained with me – food.
Over time, I completely ceased to follow what I eat. I worked a lot, during the day I did not have time to eat, but then I made up for everything tightly in the evening. I could not imagine my life without sweet carbonated drinks and pistachios. And it didn't bother me at all, if not a single difficulty — outwardly I didn't like myself categorically.
I was shy of myself, did not feel feminine, felt fatter than all around. Of course, I tried to sit on all sorts of diets, but to no avail – sooner or later I returned to the usual way of life. The more I was upset about my appearance, the more I ate. And for a long time I could not break this vicious circle.
Tell us what you think about food? How to a friend and faithful ally, or how necessary to live?