Modern women and girls are ready for anything for the sake of a slim figure: diets, exhausting workouts, wraps, and many other, sometimes just wild ways. One of them will be discussed today: the most harmful diet in the world is the ABC diet.
The ABC diet is for 50 days. Its main principle is to change the number of calories every day to deceive our bodies. The number of calories varies from 50 to 500. Only one day of the diet is allowed to consume 800 calories.
I deliberately do not write a specific amount of calories for each day, so that no one even has a desire to try this diet.
Just think about these numbers! What can you eat at 50 calories? Little apple? Cucumber? Is this enough to maintain the strength of the body, given that the average calorie intake is 2,000?
Some days of the diet should generally refrain from eating. And these days are not so little. The girls, who are ardent fans of this diet, invent some incredible recipes to cook 30-40-20 calories.
They manage to eat several times a day and all meals in total give 150 calories.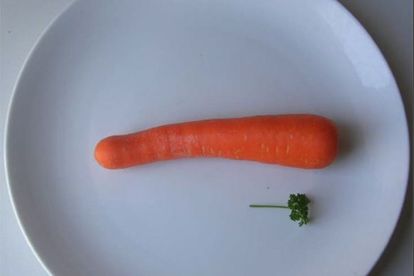 What is dangerous ABC diet?
Few people know, but ABC stands for Ana Boot Camp, which literally means an Anorexic Camp recruit. It is not difficult to guess that this diet can trigger the development of anorexia nervosa.
It is also possible to incur problems with the stomach, pancreas and other digestive organs.
In pursuit of harmony, through such radical low-calorie diets, you can forget about the beautiful hair and manicure. Lack of necessary body substances provoke hair loss and brittle nails. I'm not talking about constant dizziness and weakness.
Trying to lose weight, so limiting yourself in nutrition, you can only achieve a breakdown. Sooner or later, the weakened body can no longer tolerate bullying, and the weight will return to its place. And in the worst case, it will generally be more than the original.
How I was dieting on ABC
Yes, I once still could not resist and decided to try this diet. I had a lot of weight. Before that, I had already thrown off a little, but I wanted to dump faster. I purchased electronic kitchen and bathroom scales, prescribed all the days of the diet for myself and started.
The first three days it was very hard for me to fight hunger. But I diligently counted calories and in the evening, summing up, I saw the numbers 100, 250, 300 … And this is the day!
Weight flew at the speed of light. But at the same time, the skin became flabby, since it was not fat that was leaving, but only water. His head was spinning constantly, his eyes darkened by any sudden movement. But I have a child, and these sharp movements during the day had to make hundreds!
My nails never really pleased me with their durability, but then they just became paper.
In general, I spent only about 20 days, from the set 50. I stopped this diet, because serious health problems started, much more serious than exfoliating nails.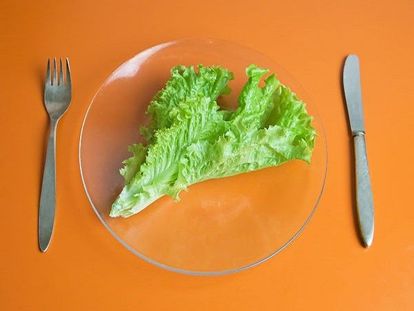 Summing up, I would like to note that the only way to lose weight has always been and remains – the right diet combined with sports.
No need to reinvent the wheel and believe that some kind of miraculous diet will solve all our problems. After all, we are not gaining extra pounds per day, it would be strange if they disappeared instantly.
In losing weight, it is important to gain patience and strength, because the path is long. But the longer we sculpt our new body, the less likely the kilograms will return.