It's simply impossible to diet all the time, and it's also very unhealthy. You, like me, probably, have often heard and read articles that the most correct weight loss will be the transition to proper nutrition and sports. Why can not I try – decided after another diet.
I can tell you right away, on proper nutrition (hereinafter PP) you can do a lot of delicious things. If, following a certain diet, we often have to cook ourselves separately, and for loved ones something tasty and forbidden, then with PP, the task is made easier. Thanks to a large selection of products, you can prepare healthy dishes for the whole family, while it will also be delicious.
The basic principles of nutrition
1. A total of 6 full meals are recommended for PP in order to regulate metabolism.
2. The portion size can be determined with the help of a regular glass, it is impossible to eat anymore, since you and I strive to reduce the volume of the stomach.
3. For breakfast, they use complex carbohydrates (cereals and fruits), which are necessary for the body to be active throughout the day.
4. As a second breakfast, you need to choose one thing: kefir, cottage cheese or vegetables.
5. A very hearty lunch: a complex carbohydrate (porridge) with protein food (fish, chicken or turkey) and vegetables.
6. In the afternoon we choose from the list of permitted products for the second breakfast.
7. For dinner: protein (chicken, egg white, cottage cheese, fish or turkey) with vegetables.
8. For 3-4 hours before bedtime, you can drink low-fat kefir or eat cottage cheese.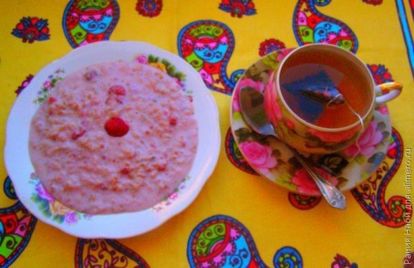 Results and Results
It is difficult to eat so often after the restrictions, especially to get used to the small portion sizes. But over time, I settled down and already determined how much I needed to cook and how much I could eat.
When choosing milk I preferred low-fat and even low-fat products. Saw vitamins, cooked without oil and sugar, used for taste: seasoning, salt, herbs, soy sauce, honey and olive oil in a small amount. Meat chose lean, without streaks and fat, and the chicken and did cook without oil.
I didn't achieve any results at the PP, but there was a short time, you need to eat at least a month and not lose muscle, as if on a diet, but fat deposits. Plus, I didn't play sports this week, but only twisted the hoop every other day. In the future, after reaching a certain weight, I want to go completely to such a menu.
If you have any questions, I will be happy to answer and I will be happy with reviews / stories from you related to proper nutrition.