Tested on yourself. It has been exactly one year since the day when I ran my first 5 km. Now with ease I overcome distances in 10 km. And recently took part in the city tournament in running. Of the 3000 participants, I ranked among the first 150! And note, I am not engaged in either a personal trainer or a runner training school.
How run is useful, you can read in Google. I will say about the positive consequences for myself: I took off 5 kg, my face got a healthy shade, the skin became more elastic and the signs of cellulite on my legs disappeared. Plus now instead of standing in traffic jams on public transport, I just run home from work. Literally.
So, the main 10 rules that will help you run the first 5 km
1. Start small. Do not set yourself a goal on the first day to run 5 km. Set a mini-goal – I run 1 km throughout this week. Next week you will run 2 km, or even 3 km! The main thing is not to stop.
2. Keep pace. The ideal pace of running is one in which you could freely speak with a person who is walking or running.
3. Run, just run. The main thing is not to stop and not go astray. Set yourself one pace from the very start and hold on to it. Let it be an extremely easy run, but run!
4. Leave intervals for experienced. Now the trend has become interval running. They say you are running 100 meters, doing your best in full, while you have nothing to breathe, you overcome the other 200 meters with an easy jogging. Result: in 30 minutes of this pace more calories are burned than in an hour of normal. Dear beginners, this is a tremendous load on the heart, and besides this is a real test for the psyche! It is better to spend more time on a regular run.
5. Do not take fat burners and L-carnitine. At least first. For these sports products, although they effectively fight against fat deposits, already after 15-20 minutes after the intake cause heavy sweating and incredible dry mouth. Which is also too big cardiocomplex.
6. BCAA – take always. Most people have a prejudice against sportpit, they say, is harmful. But believe me, there is more harm from sneakers or chips. Here is another fact to think about: in the Scandinavian countries, schoolchildren are given BCAAs after physical training. After all, this supplement helps to restore muscles, and in the morning you will not encounter the problem of lactic acid. Yes, yes, this is when, after an intense workout the next day, you feel like a squeezed lemon.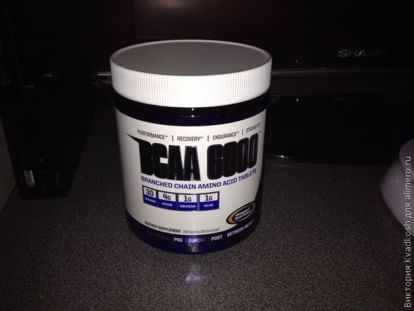 7. Run systematically. Want results – run at least 5 days a week. And believe me, the weather is no excuse. In the fall it is always slushy, in the winter it is cold, in the spring it is cool and, generally not before, and in the summer it is hot.
8. Do not forget to close the carbohydrate corridor. If you run for more than 30-40 minutes, then the level of cortisol and adrenaline rises in your body. They not only make you aggressive, but also destroy muscles. So take it as a rule: right after the run there are healthy carbohydrates. It is useful. Dried fruits, milk with honey, cocoa, fresh fruit juice. My recovery cocktail: cucumber celery ice cubes. Low in calories, refreshing and invigorating.
9. Do not change jogging on the street for a run in the gym. The benefit of fresh air has not been canceled. Yes, and look at the alternating landscapes much more interesting than staring at the wall.
10. Do not save on sneakers. This is serious. Buy yourself good running sneakers. Otherwise, the pain in the knees you can not escape. And besides, sneakers will serve as a good motivation for running: It's not for nothing that I spent money !.

Girls, if I inspired you to run, then my goal is accomplished. If my advice helped you, then I reached a super goal. I would very much like you to share your impressions with me in the comments.