Long time I did not write. More precisely, I wrote … but decided not to publish. Still, not all things should be said, and I shouldn't come here to reel up in a fist.
March is over, the month when I was determined to start a new life. Funny, pathetic, but the way it is. Now mid-April is getting closer and closer, time to fulfill promises. But more on that later.
On March 12, I came to Alimero and my home scales desperately struggled with the desire to say one get off. They did not show anything – their internal mechanisms were simply not designed for that weight.
Now I have a great joy – the scales finally began to show at least something! And not even just something, but 150.8. Considering that experimentally it turned out that they refuse to work after 155, I dropped at least 4 kg. For a month, without a large amount of exercise – yes, this is just a holiday of some kind!
About nutrition

Perhaps the hardest thing for me is to stick to proper nutrition. The right – that is, do not eat sweets and cook. No, children, of course, I cook. But when they are not at home … At best, I'm used to steaming up noodles, at worst ñ to eat at work with half a kilo of cookies. This addiction no-no, yes, and slips so far. However, it is understandable: for twenty years I have been eating like this – in a month I won't lose the habit.
Now I keep the fridge almost empty. But I try to replenish the basket of vegetables regularly. Good spring, there are already the first local cucumbers. The golden rule: if you want to eat – eat a carrot, do not want a carrot – you do not want to eat, it works great.
Another innovation is the constant drinking of water. My smartphone and the achievements of modern science help me in this. However, I will tell about it next time.
About movement

To move more, I, by and large, has not yet become. Yoga classes are sporadic, but they bring a large amount of satisfaction. Given this, I decided to whip up my body a little with the help of little tricks. However, I will tell about them when I see the effect.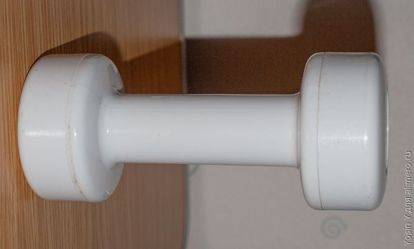 Daily regime

Perhaps the biggest failure here. It has proved to be much more difficult to accustom myself, a hardened owl, to daytime life, than I thought. Even the technician rebelled against – two alarm clocks broke down within a month. Now I look at the pistol alarm clock … Although, on the other hand, having spent the dumbbell alarm clock, there is no particular desire to buy anything else.
Yes, by the way, if someone is going to buy a dumbbell – do not waste money. The sound is so quiet that it does not react at all. And setting up such a device takes quite a lot of time. This is the case when the simplicity of the settings does not justify itself.
Recently I came across information that regular sleep at the same time contributes to losing weight almost more than physical exercise. So my main task for the second half of April and the first of May is to adjust the regime of the day.
Cosmetic procedures

I do not remember whether I wrote, but I did an almost unreal thing for myself in the past – I went to visage courses. This is me, who has a maximum of hygienic lipstick from cosmetics! And you know what? I get it. Slowly but surely, I'm learning how to make beautiful makeup. And without a well-toned skin and shooters, I simply do not allow myself to leave the house.
Regular face care has become a kind of ritual. Another would be to adjust it to the temporal rhythms of the skin and it will be absolutely good!
About psychology

And here is the biggest progress. Alas, but do not dock with the psychologist. That is, I'm for something, but she has no time yet. But sometimes one of her phrases makes me radically reconsider my attitude to the problem. One of the previous topics was just about that.
It was due to the casual phrase that was thrown out, that I dealt with my long-standing problem — auto-aggression, that is, self-directed aggression.
Yes, self-hatred flowed through my veins, imbued every cell in the body and in general bloomed. And now … no. And you know, life has become easier. Not even morally – physically! From my teen years I lived with constant pain in my kidneys. But before the ladies' affairs, they were sick so that it was impossible to sleep. Now these pains … no! They left with self-loathing.
And with her they return. Therefore you have to strictly control yourself. Kidneys are sick – aha, baby, let's remember yesterday. Somewhere I said or thought something disgusting about myself, somewhere offended my body and my soul, somewhere I got into negative again. And, like Baron Munchausen, behind the ears, dear, behind the ears – yourself from this swamp.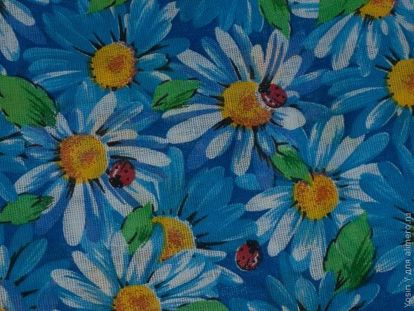 About promises

With promises, everything is just great! Throwing things so cool that it was much more difficult to stop. I clean my wardrobes regularly – great job! And things prepared to drop, great for experiments. So a few T-shirts have become a rug for a dog sleeping at the entrance, and on my blouse I am learning to sew knitwear.
The hardest thing was throwing out old sneakers. I bought it last year, but, alas, they barely survived one season. Given that this is my most expensive shoes after winter boots, the hand has risen only by force of will. And frankly, it was a breakthrough. Now I know that I still have willpower.
In general, slowly I go forward. For me it will be a long marathon, but I can already see the finish ribbon at the end. And by the end of this week I plan to overcome the first section – to see 140 on the scales and sew the skirt as a gift. Fabric, by the way, has already bought. And I didn't allow myself such a bright color even in my youngest years.