In February of this year, we had an anniversary from the day of graduation. The meeting after 20 years was very interesting. It was possible to recognize everyone, but … almost everyone picked up extra weight, except for one of my classmates.
Unfortunately, I can not post her picture without permission. Imagine the perfect figure of a model with all the known parameters. That is how she looked, maybe only a lower growth.
I asked Mila how she did it. The answer was very concise: I have been on a gluten-free diet for 5 years now and I go to the gym 5 times a week. The gym is understandable, I thought.
What kind of food is it without gluteins?
It turned out very simple. Gluten is the usual gluten that is most found in wheat, rye and barley. Mila listed me that she did not eat at all. By the way, it is bread, but special, made from flour, which does not contain gluten. In Cyprus, where she lives, there are special shops or departments in the shops (I don't remember exactly) for those who follow such a diet.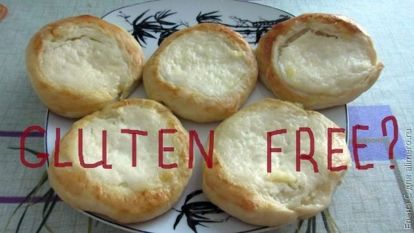 What else can not? It is allowed to eat any products that do not contain the above cereals. Initially, they are difficult to recognize, and then just build your list of suitable products. Mila said she does not suffer at all without gluten. It compensates for the lack of fiber with a large amount of fruits and vegetables.
But what about baking? Is it really impossible to use flour? – I was horrified. Of course you can – smiled my classmate. Just need to take the flour is not wheat or rye, and rice, buckwheat or corn. You can still find many different substitutes for the usual cereals. I then found on the Internet a large number of articles about this diet. I do not want to rewrite information from them. If anyone is interested, you will find it yourself.
And what do health professionals advise?
Not so long ago, I accidentally turned on the TV (I usually watch only cartoons with my daughter) on a program with Malysheva about health. She was just talking about a gluten-free diet. It was said that this is a suitable diet for all those over 40. So, closer to this age, you will need to think about your diet.
In the meantime, for myself, I decided that I would not be able to switch over completely to such a diet, but I need to add more physical exercises to my life. Therefore, for the beginning, I limited the consumption of bread and cereals and began to do 15 minutes at home 3 times a week.
And what are you willing to sacrifice for the sake of a good figure?