My friend, having learned that I started to run, advised me to read a book by X. Murakami What am I talking about when I am talking about running. I want to tell you about this book. I am sure it will be interesting to everyone who is interested in sports, not only running.
The right book, like a great motivation.
Good, correct books have always been important to me. They motivated me. The last book that impressed me incredibly was the book of the Japanese writer Murakami about running.
I have long loved this author and always read out his books, but I was pleasantly surprised when I learned that he was still seriously interested in long-distance running. And what's more, there is a book where he tells in detail how he came to run and participate in marathons.
The book is small, I read it for a couple of evenings. After reading, I clearly understood that I would continue to run. The author is over 50 years old, but he continues to participate in marathons (this is 42 km), he runs about 20 km daily.
The last time I ran, I began to feel tired. The idea that in my 29 years I cannot run 15 km, and people who are much older than me run more, quickly led me into fighting spirit, and I ran my proper kilometers. I am sure there are many examples like Haruki Murakami. They inspire us, do better.
Run. Controversial moments
After reading this book, I again thought about the benefits of running. Yes, without a doubt, those people are right who say that running, especially for long distances, wears the body and joints. But for me, running has become more than just a kind of cardio load. When I run, I understand myself, in my internal problems. It is like a visit to a psychologist, for me running is the time that I spend alone with myself.
I do not know if I will run real marathons. The first half marathon is waiting for me in front of me, and I do not know what I will feel after it. Maybe I will hate running at all … Although, as my friend, who has been involved in half-marathons a long time ago (thanks to which I started to run at all), said no, you wouldn't hate running. You will love him. Yes, it is hard, but it will make you better. You can't lower the bar anymore.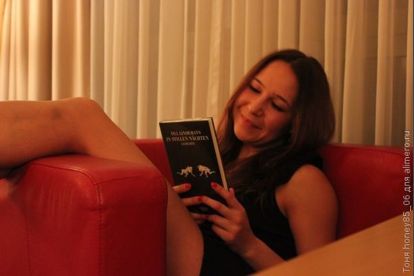 I wanted to tell you more about the book, but I thought that readers who are interested in this topic would find, read it and discover something new only for themselves.
Share how you motivate yourself to play sports? Are there people, books that inspire you?