All – losing weight! From Monday! In the spring! For summer vacation! After holidays! How many times have I made such promises to myself – I don't even remember.
For the past three years, I have dreamed of losing weight. Yes, exactly, dreamed. And then it did not go on – I was enough for exactly a couple of days of diet and physical activity. What am I missing? Willpower? Motivations? Apparently, after all, the motivation …
By the beginning of this year, I had a lot of reasons that pushed me to change. For me, one motivation is not enough – I immediately need a dozen of them! And if today you are also in the dreams of a slim body, I will share with you my motivations, which nevertheless made me start losing weight.
During my stay on maternity leave, I decently gained weight. Improper nutrition, eternal snacks, night gluttony in silence. As a result, the arrow of my scales rapidly began to rotate in the direction of increasing. On the New Year holidays, I decided to tidy up in my closet and found a very unpleasant thing – almost everything was not enough for me.
There is a catastrophic shortage of money on maternity leave, and there's nothing to say about updating your wardrobe. Walking in jeans and a sweatshirt is not very desirable. Conclusion – need to lose weight!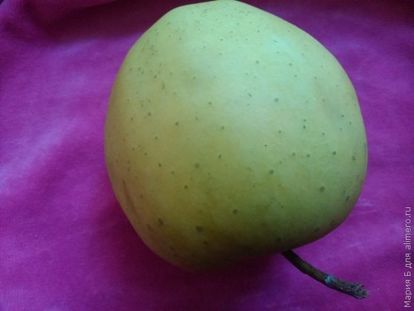 Motivation number 2
After a couple of months I go to work. Unfortunately, I can not boast of their ideal weight and appearance. Before the decree, I was quite neat, always with a haircut and make-up. In general, there was nothing to reproach me with.
Yes, and then I had extra weight, but not as much as now. I really want my colleagues to see me in a way they knew before the decree. Therefore, I begin to actively work on myself.
To be honest, the figures that I see on the scales, and what I see in the mirror, today do not please me at all. Yes, I accept myself for who I am, but I want to be better.
But I want to look at myself again and rejoice. I need to raise my self-esteem, and the kilograms prevent me from being confident. And, as a result, with normal self-esteem, good mood and positive mood will appear with confidence!
Motivation number 4
My daughter is growing up. I think every mother wants the child to be proud of her. I'm not an exception. I want for my daughter, I was not only the most beloved mom, but also a worthy role model. Besides, a happy mother is a happy baby. I do not get tired of repeating it.
Motivation number 5
Extra pounds have a negative impact not only on the self-esteem of the woman and her appearance. It also affects health. With every kilogram I started to feel worse, there was no lightness in my body. It became harder for me to walk with my daughter on the playground. Anyway, I began to tire quickly from long walks. And I so want to frolic and run along with my baby!
Motivation number 6
Unfortunately, and perhaps fortunately, I am now divorced. Of course, I hope that one day I will meet my prince. But men love confident women, beautiful, well-groomed. Now I do not attribute myself to this – again, my insecurity is associated with being overweight. Because of this, and in the light especially do not want to go. And at home I'm obviously not meeting my prince.
Motivation number 7
I recently divorced my husband. Of course, there is an insult in my soul, despite the fact that the decision was made jointly. I remember how he spoke to me on the verge of divorce – I want us to always be slim and beautiful. Of course, basically it was a hint in my direction.
Now we live in different cities, and I want him to see me in one of the visits completely different – smart, beautiful. And happy!
Of course, it is difficult to say which of the factors in my final decision to fight with excess weight played a major role, but today I decided – I will not back down!
Do you have any motivation to lose weight? Share, maybe, my list will replenish!