I'm not a fan of losing weight, as you probably already understood from my previous article. I just want to look good and attractive for my husband and myself. But at the same time thinking 24 hours a day about this and constantly counting calories, I am not ready.
I am far from being skinny. Weight periodically swims with me as much as 5-10 kg. Now I discovered that after returning from vacation, I gained 3.5 kg. They are just one of those that are superfluous. Because she began to feel that they bother me, especially on the sides.
Everything is really simple. My rest with my husband was very active, they ate mostly vegetables and fruits. And now everything is as before. Work at the computer, less movement, food is also far from ideal: not always in this confusion and affairs you have time to cook something healthy and tasty.
Of course, I do not need extra weight, I have enough of it))) Therefore, I thought about how to banish this accumulated from a sedentary lifestyle. I will not write to you about two liters of water per day (besides, frankly, this fashion trend is in doubt for me), about what can not be eaten after six (with this I am also ready to argue) or about what you need give yourself physical exertion.
I want to share my observations. Which already give the result in action. I do not pretend to authorship and discovery. Because things seem to be understandable to everyone. Only for some reason we break them (or many of us) already every day!
1. Just not on the run!
Immediately I remember my childhood: how my mother scolded when I was grabbing something from the table on the run. She (perhaps, like many other mothers) said: Sit down and eat normally.
It has its own truth. In this state, we swallow food without chewing normally. Of course, it is not really digested, everything is only in fat or just, sorry, on the way out.
2. Well, I really want to!
I do not set myself hard restrictions. Life is one! And, honestly, I'm not ready to live it without sweet. Only set myself a condition: I eat sweets, chocolate, cakes, if you really want. Those. if I catch myself thinking that I'll drink without any problems now a tea without everything, then the chocolate bar remains in its place.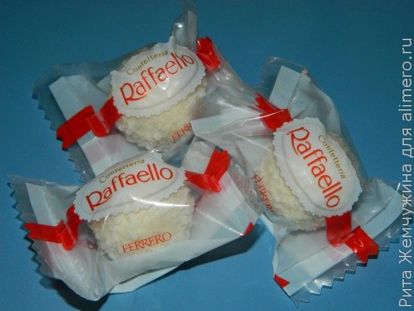 3. Books off! Telecom and laptop too)))
I do not urge you to abandon reading, work, films or other entertainment for good))) Only for the meal time! That's real, when we are busy with all of the above, the taste of food is lost. Control is also waning. We eat normally, but it seems to us that we have not yet eaten.
In short, no matter how beautiful the film or interesting book, it is better to postpone them for these 15 minutes. Nothing will happen. But enjoy the food itself, and then from them. So even stretch your pleasure)))
It is absolutely impossible to eat in disheveled feelings, I understood it absolutely! Do not get pleasure or benefit from food, but only harm to the body and body too! Such food gets up a stake and in any way it does not normally digest.
Personally, I postpone eating in such cases at a later time, even if I am hungry. These 20-40 minutes of special weather will not do. But then I eat normally, in a relatively calm state.
5. Hygiene to help!
Sometimes in the evenings, more precisely, even at night, my appetite awakens. Drinking glasses in the middle of the night is not the best option. I act differently: I brush my teeth. If not yet cleaned, it turns out that I do it in advance, even if I lie far not now. If you have already done this some time ago, then nothing. The renewed smell of menthol or mint from a paste helps suppress appetite.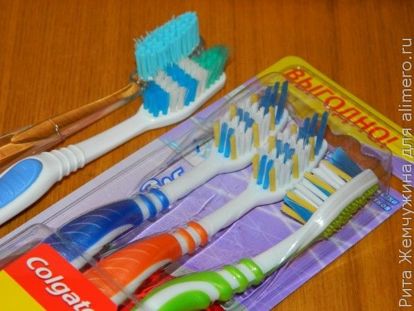 6. Only not during cooking!
And I also understood that it is necessary to try less food while cooking))) It may sound strange at first, but it is so! Watch yourself as I did.
I tried it, there, but as a result I don't want to eat at the time of lunch or dinner when the table is set. Only I sit down for him mechanically and eat. Because you need to eat normally, because you need to make a company to your husband.
Of course, you can leave the husband alone with a plate, or simply refuse this full meal. Only better to do otherwise: just remove these unnecessary samples. Then everyone will be happy: the household, you yourself, and your stomach)))
Personally, these observations of myself helped me! Hopefully, they will benefit you too!