My eldest daughter recently came across information about the most stupid habits. One of them is that the person periodically opens the refrigerator, looks inside and closes it. We laughed heartily with her, since all members of our family have this habit. This does not mean that we chew something every minute. After all, often you open the door just like this: And what if something tasty appeared there?
At least, the daughter pesters me with such a question 20 times a day. With her physical activity, she can eat anything, but from time to time I have to use various sophisticated ways to distract myself from the unit standing in the kitchen.
What does not help
I will begin, perhaps, with the fact that it does not help me at all.
– various magnets with motivational inscriptions, such as is enough to eat after 18-00 – after 18-00 I ate and will eat
– a glass of water instead of food also does not distract me from the search for tasty
– a photograph of me in a bathing suit – I have been in the same physical condition for 15 years, so it doesn't motivate completely
And now that helps me to distract from thoughts about food.
1. Not so long ago I installed braces and this is the main thing that holds me back, because after eating it is necessary to brush your teeth very carefully. Naturally, I do not suggest that everyone should set up a bracket system (although you can try those who are especially willing to lose weight), but you can use what you have at hand – a toothbrush and toothpaste. Try to eat your teeth thoroughly after eating. Use a thread, mouthwash. Do you really want to break this purest purity?
2. When I am passionate about something, I don't think about food at all, I even sometimes forget to eat. Therefore, my second way is to find some hobby for one's soul. And with the onset of spring, my main pastime is a long walk with children. While running, not to food at all.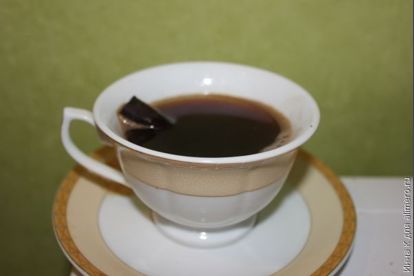 3. I wrote that water does not distract me, but a cup of coffee or tea completely replaces snack. I only drink these drinks without sugar.
4. If you do not want any tasty things to enter the stomach, just do not keep them at home. And so that the hands do not stretch anything, it is necessary to fill the compartments of the refrigerator with fruit, kefir and yoghurt.
5. And the last trick – get yourself an empty plastic container for food. As soon as the hand reaches for the shelf for the pie, you need to take it and put it in a container. Postpone it and promise myself that you will certainly eat it, only later, after dinner, for example. So you can run at least 5 times and each time fill the box. After lunch, you obviously do not eat so much or no longer want.
Soon the summer is not the time to relax and make yourself concessions. Look in the mirror more often, not in the fridge and everything will be just great with the figure!
And what recipes do you have that distract from the fridge?