Of course, it is best to start running in the spring. The second half of April or the beginning of May would be ideal for this. After all, ahead of the summer and many opportunities. Only I do not like people))) But I thought it was better late than never!
My first run took place in early August. Spring and the beginning of summer were hard, there is no time for running around. In July, was a vacation. And a week later, as I rested after a rest))), well, that is, I came to myself and entered into the usual working rhythm, I opened my running season.
All sports have their own rules. There are they in running. But I already have experience. The first two years of married life my husband and I ran together. Not to say that all this time strictly according to the scheme, but still quite regularly. In short, sharing my experience!
1. Wellbeing.
The first prerequisite for me to run is good health. Please do not confuse malaise with the banal laziness. If you do not want to get up in the morning, this is one thing, and some discomfort is another.
I have met quite a few people who say that it is not necessary to pay attention to this. I got up and run no matter what. Personally, I strongly disagree.
My health is not perfect (although, to find such a problem now). Therefore, I am not going to aggravate it. I run just for the sake of health! And not contrary to him. I actually still want to give birth to healthy children and raise them.
Therefore, if I have a headache, there were heart interruptions the day before, if I feel unwell for a female reason, then I postpone the workout. Wait
2. Warming up muscles.
If the weather is very good, then I go for a run immediately, as I gather. On foot I get to the stadium where I train. And there I am already getting charged. I stretch, wave, twist-twist with my arms, legs, torso))) In general, I warm up my muscles.
For me it is important to twist in different directions with each foot. Or just in the air (slightly raising the leg), or fixing it on the contact of the thumb with the ground (floor). I noticed that if I do not do this exercise, then during the run I will certainly enter into the leg. An unpleasant pain in the ankle area appears.
If the weather is not particularly happy, then I do this warm-up at home, and I get to the place easily by running. But it is better to engage in the street (if you are not ashamed of others), because the body is actively saturated with oxygen.
3. Do not rush.
I have a few friends who started to run, but quickly threw. Who had two runs, a couple of weeks. As for me, the point is in their approach. They wanted everything at once. Only this does not happen.
After a long absence of physical activity, you do not have to burden yourself too much. We need to act gradually.
Personally, I generally think that running fast is not useful. Better slow or average pace. I alternate between them, and I also switch to a quick foot walk. And vice versa, I start with a step, then run easily and only after 5-7 minutes, no way before, take the average acceleration.
By and large, this is a continuation of the third paragraph. Here I want to say again that it's not worthwhile to rush right off the bat. Do not run every day. Of course, if you systematically run a couple of years or more, then please. And then, you need to think and consult with the coach.
In general, the daily runs are too straining the body. Against this background of fatigue, he will not give the desired result, but the opposite. As for me, 3-4 times a week to run very well.
5. External attributes.
For well-being and everything else, I still remember about the external. This is also very important and concerns clothes and shoes. They for running should be as comfortable as possible so that there is no discomfort or even pain after classes.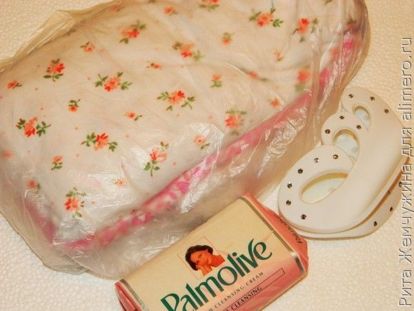 Everything must fit, be of good materials. Do not neglect anything! While running, not only sneakers, T-shirt and shorts should be comfortable, but also a hairpin on the head, socks, underwear, etc.
Girls, are you running? Do you have your own rules?