All my life, as I remember myself, I was big. Over time, I moved to the category of fat. After the wedding, my brain went on vacation and I made one of the biggest mistakes in my life – I believed that I was loved and moved to the category I was between a huge and God forbid, and closer to the last, as Asprinovskaya Masha said. I enjoyed eating my buns, cakes and cakes brought by my spouse and waved my mother's mother off to see what you were turning into! By divorce, my weight inexorably approached two centners…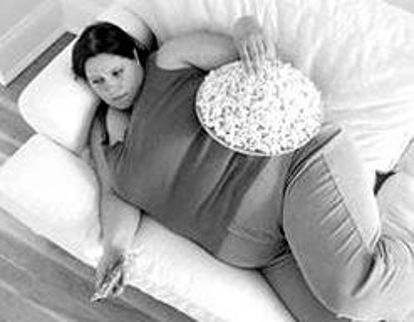 Can you imagine for a second what a body of 200 kilograms is? It's horrible. I was lucky – good growth and more or less even distribution of fat did not make me a bun. But the picture was not for the faint of heart. Shortness of breath. 72 size clothes. Feet that buzzed after 5 minutes of walking. Inability to bend over.
But all attempts to lose weight broke about all the same cakes, which were carefully brought in the evening. In the desire to lose weight the most dear and closest did not support me. Ask to buy buckwheat and vegetables – bring from the store pasta and buns. And in the afternoon with the child to go out – the whole song, certainly not to the shops. Vicious circle.
Now I understand that I was quietly and systematically killed. Unconsciously, brushing aside the facts, they took me to the grave. However, 99.9% of this I myself am guilty – allowed to treat herself like that. But the fact remains: in my body, the natural processes for women have ceased. I got hooked on sugar – after two hours without sweets, dizziness began, I lost consciousness. It was him – diabetes.
We divorced. A new life has begun. The world around us began to play with new colors, I seemed to wake up from a dream, looked at myself … and was horrified.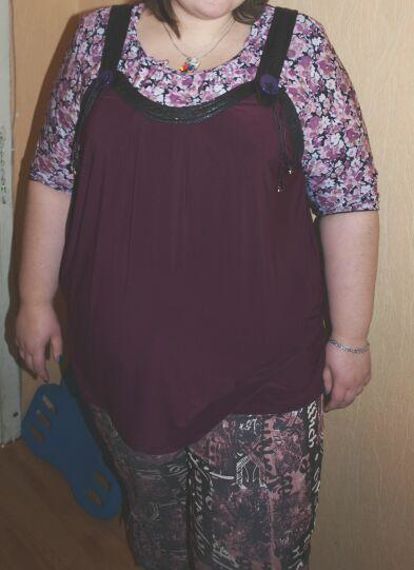 I usually pick up stress. But, apparently, the body made the only right decision: he refused to eat himself. The husband disappeared – all these endless sweets disappeared from the house. From food, the stomach took only grapefruits, and this gave the result immediately: -15 kg for three months. Sugar returned to normal, now it was enough just to adhere to the diet: once every two hours there is at least buckwheat.
Another man appeared in my life. We began to walk in the evenings and after a few months I noticed that again I easily walk 3, 4, 5 kilometers! My breath disappeared. I got into things bought at the beginning of marriage.
To date, one and a half years have passed. My weight is 141.5-144 kg. it more than 30kg less, than at the time of the divorce. I do not sit on diets, do not drink pills and do not exhaust myself with any teas and procedures. I just live and enjoy every day of my life, when I can breathe again, walk.
I enjoy the fact that I can go up to the 8th floor – albeit with stops, but I can. I can walk around Peter for 6-8 hours. I enjoy the fact that shoes bought last year with naive hope, well, maybe I will lose some weight and they will fit me, it is time for me and I can spend all day in them without harming myself.
Now my cherished dream is to see 13 on the scales … Let it be 139.9 – but cross the line of the four.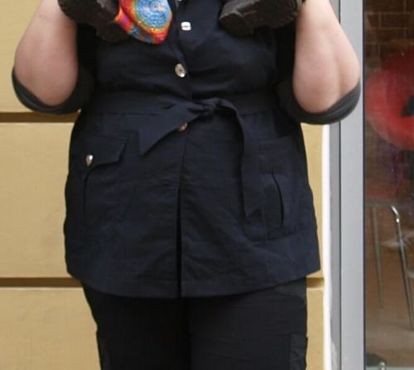 They say that the more weight, the easier it is dumped. But when there is too much of it, the hands are lowered and it seems that everything is useless, only a strict diet, liposuction or stomach tightening, magic pills or hypnosis will help. Not. Will the desire to live. Because obesity is death. Every day, in such a body, it kills the understanding of ourselves as a beautiful woman, shortens life and deprives us of simple human joys.
And you can perfectly do without hard diets – even necessary! More croup, less sweet. Cabbage, carrots, when the hands themselves pull something to hell. Making the menu for the week ahead will not allow you to buy fast food and shirk from normal cooking.
I eat sweets. Yes, by the way, I just indulged myself with ice cream – it was in the hunt. For the first time in two months. When you start thinking differently, you just don't want sweets. Need to realize that sweet is not food, it is dessert, reward, pampering, prize. The value of the holiday is that it happens sometimes…
When I was going to give birth, doctors prayed, so as not to have to do cesarean. My daughter is three years old. When she is six years old, we will go to the store and buy commercials. Two pairs. And we will ride. And I don't care deeply what people around will think, looking at an overgrown roller in my face. I will win my life back.
P.S. just a little more and I can, as in that advertisement, stick two legs into my old jeans. I will definitely photograph this and show you! Now I have 58 size clothes – 14 sizes less than a year and a half ago!
P.P.S. And yes, I now have a waist! It can be seen, honestly, you can see!