Every day I meet girls who want to lose weight and grow prettier. And also often I hear from their mouths popular misconceptions about losing weight. Today I would like to discuss with you the basic misconceptions, on which unscrupulous businessmen, with our help, warm their hands. And which, if abused, can have a very negative impact on our health with you.



Misconception number 1. The human body is a simple system.
Many people believe that the human body works as an uncomplicated system. And in order to exist normally, we just need the energy that is formed from the incoming food.
Accordingly, in order for the weight to decline, it is enough to use less than you spend. And these indicators are average and easy to calculate. It does not take into account the individual characteristics of each person, the chemical properties of food, but this is not quite true.
Each of us has his own metabolic rate, his daily routine, his own preferences in food and physical activity. And the approach to each must be strictly individual.
Misconception number 2. We can help low-calorie diets.
Low-calorie diets do help with weight loss, but the result is rarely maintained.
The main reason is that every cell of our body has its own mind. And, having learned the experience of deprivation, in the future it will postpone stocks where more diligently. Every return to normal food consumption is accompanied by a rapid return of weight and a stock of a new one.
An illustrative example for me was the situation in my work, when the supply department did not deliver toilet paper to the office on time. Within one day, everyone was looking for reserves, but the next day, despite the renewal of office supplies, each one had its own roll of toilet paper in the table.
Every cell of our body lives and works in the same way. These are laws of nature, laws of survival and this must be considered.
Delusion No. 3.Use of diuretics or cleansing enemas.
The loss of water, of course, leads to loss of body weight. At the same time, the amount of adipose tissue does not decrease, but the amount of minerals necessary for normal functioning of the body decreases.
This is immediately reflected in the condition of the skin, it becomes flabby and wrinkled. And also dehydration does not bypass the rest of the body. In addition, after the end of the drug, the weight is restored.
In the case of regular use of cleansing enemas or laxatives, we risk disrupting the normal function of the intestines and wean it off to empty itself.
Delusion № 4. Massage and saunas.
I have nothing against baths and saunas and use them myself with pleasure. I just want to note that they do not help get rid of the fat mass. From the body, through the pores, the fluid comes out, which causes weight loss after the procedures. But, after quenching thirst, the weight returns to the original.
In the case of massage, it helps to stretch the fat deposits, but, without dietary restrictions, fat reserves will be placed on the released space again.
Delusion № 5. Separate power.
The theory of separate nutrition sounds quite logical – in the acidic environment of the stomach only proteins are digested, and carbohydrates are rotting. In the small intestine – the opposite. But the authors, apparently, were not very strong in physiology and forgot about the existence of a duodenum between the stomach and the small intestine, in which proteins, fats and carbohydrates are digested simultaneously.
There is not yet a serious justification for separate feeding. But to wean the body to the simultaneous processing of products with different content of substances is easy. I know girls who, after the practice of separate feeding, suffered from pain when using food products that were previously prohibited to mix at the same time.
Delusion № 6. After 6 eat bad.
My favorite delusion. Not having any justification in medicine. It is difficult to imagine what served as the basis for such a conclusion. Probably, the results of the survey of obese people: as it turned out, 90 – 95% of them like to eat at night.
If you conduct the same research among people suffering from herpes, it turns out that the cause of herpes is eating before bedtime. They also like to go to bed with a full stomach.
And the calories do not care how much time is on your watch.
Delusion № 7. With exercise you can quickly lose weight.
Before making the main emphasis when losing weight on sports, I inform you that in order to burn calories from one choux pastry, you will have to run a distance of 10 km.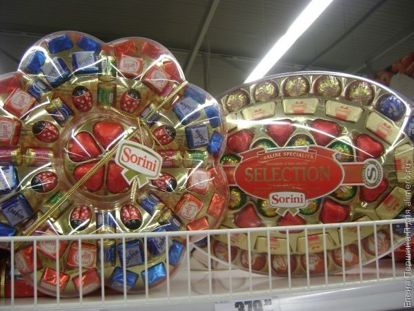 Delusion Number 8. For a week, you can get rid of 5-10 pounds.


Now doctors have found the optimal weight loss rate, which does not harm the health and all body systems – this is not more than 1 kg per week. This speed allows the body to manage to adapt and adapt to the new weight. And the return of the weight dropped at such a pace is much lower.



It is important to understand that it took months or even years to replenish fat reserves and getting rid of this weight cannot be instantaneous.

Delusion Number 9. Two fingers in your mouth and no problems.
I think many of us have heard about the diet models. This is the process of hugging a white friend after eating. Enough common reception in order to get rid of excessive volume consumption of food.
Systemic use of this method is extremely dangerous. The first most common consequence of this method of weight loss is bulimia (mental illness with a pronounced appetite, a tendency to depression, bouts of overeating and ideas of self-accusation).
It is very difficult to treat this disease and it does not always bring the desired result.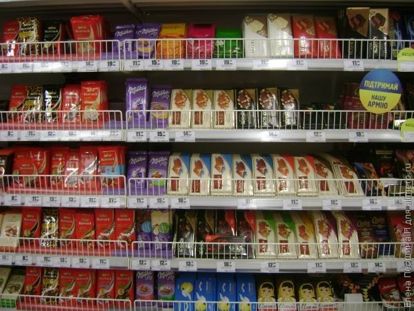 Misconception number 10. Losing weight will make my life happy.


External circumstances can not bring us happiness. Weight loss can help us become more attractive and healthier, but the issues of inner harmony and happiness will have to be solved independently by other means.

The main misconceptions about losing weight in my life I have met a lot more than described above. In the future, I may supplement this list with another dozen popular misconceptions.
And what misconceptions about losing weight have you encountered in your life?