I have repeatedly heard the opinion that a child's father becomes interesting only when he is a little older. A man wants to spend time with a two or three year old toddler rather than messing with a little squeaky baby. Fortunately, our family refutes this stereotype.
Our son is very long-awaited and began to play a large role in our life even before his birth. The husband came up with the name of the firstborn even before I became pregnant. He knew that it would be a son. Despite his young age, he consciously wanted his appearance.
I confess that at the end of the pregnancy, the wait has become quite unbearable for both of us. No arguments of others, like Enjoy the peace, soon there will be a baby, and you will not have a free minute for us did not act. We were tired of this rest, could not wait for the appearance of the crumbs. Especially impatient was the husband. He really wanted to see his son, take him in his arms. I was jealous even in jest: You spent with him the whole 9 months, I also want to be with him.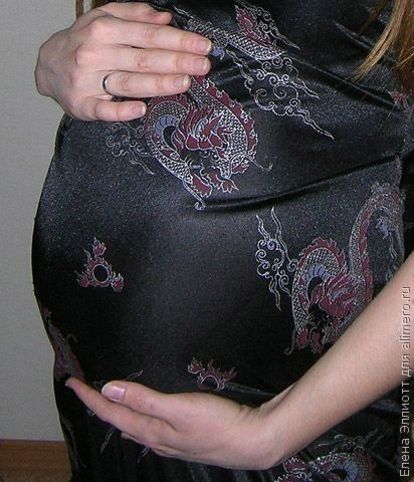 This day was a very significant event, since the husband was not at the birth (we came to this decision unanimously at the beginning of the pregnancy, and it was not discussed). He saw his son only on the fifth day, when we were discharged from the hospital. While still in the hospital, I took a picture of my son and wanted to send a photo to my husband by email, he flatly refused: No, for the first time I will see my son in person, and not in the photo!
Having finally taken the bundle in his hands, he examined him for about ten minutes, studied his face, turned to the light, and talked to him. And then we hurried home, where the husband himself dressed the sleeping baby and put him to bed. At first I was afraid to do a lot, but everything worked out smoothly for him, he was calm and patient.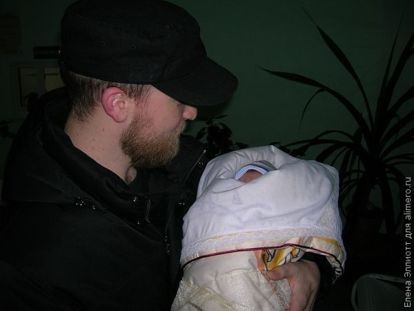 Three months later
Now, in the incomplete 3 months, our child already is able much. He is very talkative, friendly, sociable. And in all this, it seems to me, the great merit of the Pope. He gives him a lot of time, is engaged in its development.
Almost every day, the son gives us surprises: the first conscious smile at 4 weeks, the first agu at 6 weeks, a meaningful look, new emotions, the reaction to toys. He talks not only when he is fun and good, but when he is angry. At such moments it is especially funny to watch him. Well, can it be uninteresting with him?
Dad and son play a lot, talk, and I can watch them for hours. Recently, they came up with a new entertainment – songs with a guitar. We decided to teach his son to good music since birth. Husband constantly includes him recordings of classical music, and also teaches him to live instruments.
And just recently, playing his melody on the guitar, he noticed that his son was listening to him carefully. And then the baby as tightened: Aahauaaaa. And so, funny howling, he gives us concerts in the evenings.
The more the baby matures, the more dad and son become attached to each other. My husband is very proud of him. He misses his crumbs when he leaves home. And of course, all the experiences about the indifference of the pope to the newborn are in the past. On the contrary, now it was my turn to be jealous.