I am incredibly surprised by the complaints of some mummies about the inconstancy of their children: then they go to bed later than usual, then it is not clear when, they don't want to go for a walk. I decided this question a long time ago – I set the mode.
Why do we need a regime?
I did this for several reasons. Firstly, I used to plan everything in this life. Everything. For me, unscheduled actions are a disaster, a program crash, as my programmer husband started talking about me. Therefore, I clearly defined when and what we should do with our daughter.
But do not think that my passion for planning is too manic (although it is not excluded!) Just with the advent of the child, it is problematic to do some usual actions.
For example, it is possible to work normally or even just do your appearance only if the daughter is sleeping. But homework is not a problem for me. They can be done together. Of course, not when the child is a baby. Although many manage to sweep the floor, iron clothes with the baby in her arms. But this option did not suit me.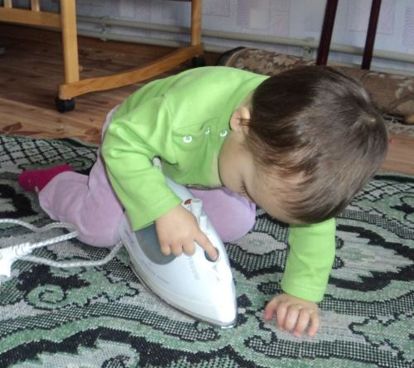 The second reason, which inclined me in favor of the regime, was to accustom the child to consistent actions without any tantrums.
Now my daughter knows for sure:
– after a nap, she will definitely get lunch. But before this dream – to eat too early, and she does not ask
– after bathing, she will definitely go to sleep in her crib, and will not demand attention and rush around the apartment, as other children do
All her knowledge can be continued for a long time. The main thing in this – the presence of the regime.
What rule without exception?
Of course, we have situations where the regime is violated. For example, if a daughter is sick, there can be no talk of any regime, since she sometimes sleeps all day, does not eat anything. But this is perhaps the only reason to abandon the schedule.
No holidays, trips and any other events violate the regime. With the advent of the daughter, everything is strict with us. We celebrate any holiday (be it a birthday, March 8 – it doesn't matter) until 20.00, because after this time you have to go swimming and go to bed. And we warn all guests in advance.
When last year we went to the reservoir for a day, then exactly at 12.00 the daughter slept. Daytime sleep is holy.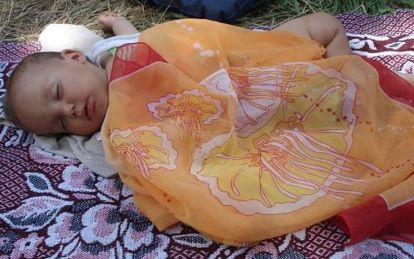 In general, the conclusion I can do is this: the mode is needed by the baby. And mom needs him too.