When my daughter Masha was born, I imagined that there would be sleepless nights with colic and other difficulties. But I did not think that everything would be so bad.
Recalling that time, I am glad that now my 3-year-old child is sleeping sweetly after kindergarten and is not suffering.
Today I want to talk about the reasons for the restless sleep of the baby and share my experience in solving this problem. Maybe it will help many moms.
One of the reasons why a child does not sleep well is colic. We have this period lasted up to 6 months. The first month my daughter slept well, waking up only for feeding. Sometimes at night she was naughty because her stomach was sore.
Then the real test began for us. Exactly at 20.00, my husband and I already knew what would happen, and were preparing to calm our crying child.
The child shouted so much that we even called the ambulance several times. It's so terrible when you try to do something to calm the child, but nothing helps.
An indispensable attribute in alleviating the sufferings of the child was the gas tube and a whole arsenal of medicines. There was no special effect from many, but the tube saved a lot – my daughter had hypotoneus muscles (weak muscles). It was difficult for her to get rid of the jeep herself.
Very helpful method – to sleep on mom or dad. Warm and comfortable.
But, in general, I can say that this period was just to wait out.
Often there was such a thing that the child did not want to fall asleep until mom fed or changed diapers. My daughter was in this matter very cleanly since infancy.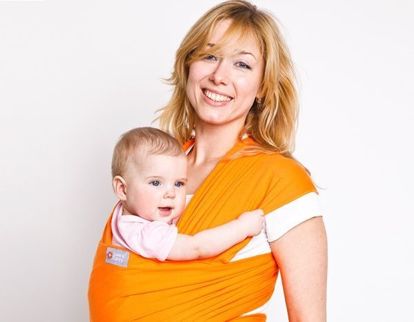 At night we had colic, but in the afternoon Masha really did not want to part with me. I purchased for this purpose a wonder tool – a sling. I do not know what I would do without him. The daughter categorically did not want to sleep in her crib during the day. Only I laid her there after falling asleep, she immediately began to cry.
And she slept in a sling for about 1-2 months. Meanwhile, I could do something, knit or do small, noisy chores around the house. All my friends wondered how I could knit and at the same time walk with Masha in a sling.
What can I say, of course I tore off my back, even with a weight of 48 kg. But Masha was calm. I had to go through this stage.
Once I went out with Masha, she slept in a sling. I remember how my grandmothers looked at me. Thought that the child closely and not convenient. Definitely – they were wrong!
At home, I always tried to maintain optimal conditions for a good sleep of the child. I bought a humidifier, I tried to air the room more often, I didn't wrestle the baby much.
In the summer it was problematic. Masha slept very badly when it was hot and stuffy. At that time we lived near the forest. It saved us. I went with a stroller for a walk and the child slept well.
True, I had to walk all the time, it was impossible to sit down. This is my daughter, demanding constant movement.
Health problems
The daughter was born prematurely. My amniotic fluid was leaking two weeks before the birth. The term was small and the doctors tried to delay the term. But because of this, the child suffered a brain.
In medical language, this is called hypoxic-ischemic brain damage. Therefore, I also associate bad sleep with this problem.
It was also a fun period. But for me, it's better to let the teeth cut, what hurts the stomach.
My daughter pulled everything in her mouth and bit her chin. At night, demanded breasts to calm.
Helped freezing gel for gums, but not for long.
Another reason for the restless sleep of a baby may be the lack of a regimen. If Masha slept for a long time in the afternoon and woke up late, in the evening she did not want to fall asleep for a long time. Fortunately, the daughter never confused the day with the night. But problems with the regime were sometimes.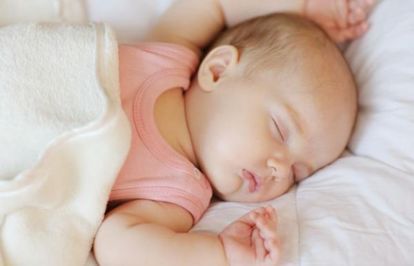 Closer to the year, we decided to teach our daughter to sleep in their crib. This time coincided with weaning. Surprisingly, she slept there better and stronger than with us. The first time I got up several times at night and just shook my daughter. Now she sleeps all night in her crib.
Let your babies sleep well and be always healthy!