It seems to me that every mother, being pregnant, thinks who her child will look like? Our first search for similarities began in the maternity hospital, although, before that, for some reason it seemed to me that all babies are the same.
There is even a sign that says that if a child is like dad, then he is smart, and if he is like mom, he is beautiful. Immediately I recall the old joke about a monkey, which could not decide where it is – to be clever or beautiful;)
Like many children, her daughter's eyes changed their color in less than half a year. At first, they were bluish-gray, like Dad's, but now the color clearly stands on brown (even greenish-hazel), like mine.
Over time, the face shape changes a little. Now, with a smile, I remember my daughter's cheeks – they were huge, which is not surprising with a monthly increase of one and a half kg.
What we were not mistaken about is in the nose – it is exactly the same as my mother-in-law, neat and original form, as it seems to me.
Here you don't even have to guess – the obstinacy of the daughter should not be taken, because my husband and I are both stubborn people. Her daughter's taste preferences are very similar to ours, but this is not surprising, because there is an example in front of her all the time.
Her temperament is special. Our mothers say that both me and my husband as a child were a miracle, how calm and obedient. The daughter is also very very active, restless, wayward and extravagant.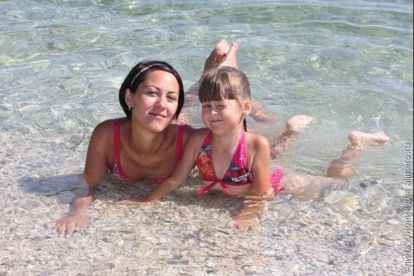 When comparing children's photos, we found not so many similarities. But the similarity with the children's photos of my mother's daughter is more noticeable. By the way, my brother's daughter is incredibly similar to my mother at her current age, you don't even need to take out children's photos.
I am also very surprised that my daughter completely took over her husband's walk. Even outsiders often pay attention to this similarity. But the type of figure she took from me – a slim body, long legs and fingers.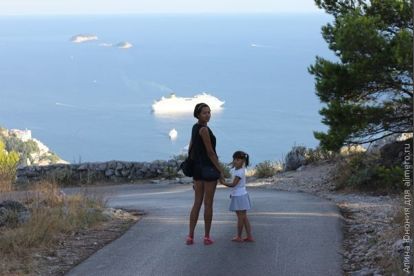 By the way, even before giving birth, we reviewed a lot of sites where, when comparing photos of future parents, the program produced an image of a future child. Just recently, we checked this theory with girlfriends – almost no one had a match.
For example, one of my friends has four children. and they are all strikingly similar to her, to her mother. She has very characteristic eyes and expressive eyes, and all children, regardless of gender, have exactly the same facial features.
In any case, there are similarities, since no one has canceled genetics. Although, again, in another friend of mine, both children are completely different from their parents – mom and dad are hot brunette, and children are fair-skinned blond.
Who do your children look like?