My son is 1.3 years old. And I, like any mother, are sometimes confused with some situations. Just recently, I was puzzled by this question: is bad weather a reason to cancel walks? Dear readers, let's talk about walks with the baby.
That i'm raining i'm snowing
We have had a few days on the street rain with snow, slush, porridge under their feet. In this weather, it's not like walking with the child, but even going to the store for reluctance. I have been bothering for the second day – we don't go for a walk, I manage to do airing.
First, I quickly catch a cold myself. I just have to wet my feet a little bit, as right there – a sore throat, a runny nose, and a cough in the end. It happens that after a walk I have time to drink hot tea, to make a warm foot bath. But often after rainy walks, I need to feed my son, tidy up the stroller, hang things up to dry.
Secondly, the baby is no longer interested in sitting in a stroller. He recently learned to walk. Now it is simply impossible to keep him. He rushes to stomp along the paths. And son it does not matter – a puddle, dirt or sleet on his way. And if I still carry him in a wheelchair, then he is naughty, so that those around him come up and offer their help. Walking turns into torture.
Pediatrician's opinion is not to help
I have already asked a question at the reception of the pediatrician about how good or bad it is for the child to walk in bad weather.
And you know what she told me? She replied that in our age it's better not to take a child out into the street in wet weather. And then she added that if everyone listens to her, they will not walk at all either in the fall or in the spring.
Therefore, she said that I needed to arm myself with an umbrella, a raincoat and walk for at least 30 minutes. So figure it out, try it!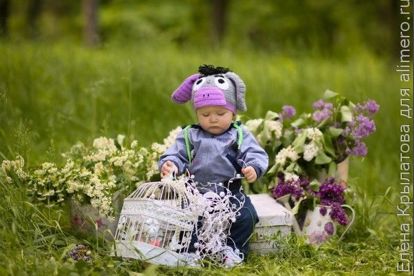 My observations
I woke up yesterday and decided that we would miss the walk. I have no mood at all in this weather. Periodically, I go to the window and see if anyone walks. Walk, but such units. And then, look like some
Mummy, wrapped up, leave the doorway, walk around the house a couple of times with a quick walk and dive into the doorway again.
So far I have decided that if there is such a weather, I will go for a walk a couple of times a week, and on the other days I will be more careful to air the apartment. My mother, having learned about this decision of mine, immediately called me the most terrible mother in the world. I hurt because I do not consider myself as such.
What do you do? Are you walking with children in bad weather?