Though I am a nursing mother, I have had a lot of problems with feeding! I was convinced that women treat breastfeeding differently: someone supports him, and who does not recognize him at all. I think that breastfeeding a baby is beneficial for both himself and his mother.
Successful breastfeeding
What is the most suitable and complete food for the baby? Of course, mother's breast milk! This is the most optimal food for the baby, thought out by nature itself. In addition, it is always there (just holding out a hand), the required temperature (body temperature) and natural production.
When I was pregnant, I imagined how I would feed my baby. In those moments I wanted so much to hug her and attach her to my chest! But it was necessary to wait a bit before her birth.
Of course, my ideas were slightly different from reality. Even though I felt swelling in my chest during pregnancy, there was absolutely no milk after birth. Those important and long-awaited droplets of colostrum were so scarce that it seemed to me that there was nothing there at all. I became nervous instead of just relaxing and waiting for the arrival of milk.
While I did not have milk, my daughter was fed infant formula. My mother-in-law was very indignant about this. And I did not know what I should do or how to act correctly. Some said that in the infant formula there is nothing terrible. And others (along with my mother-in-law) thought that mother should put her baby to her breast more often in order to adjust lactation.
I did not know what to do. The mother-in-law advised to massage the breast in order to stretch it. I decided to just wait, because I felt that milk should appear from day to day. She also asked her husband to buy me tea that would help improve lactation. Later I learned that fennel does a good job with this. His seeds need to pour boiling water and insist, drink like regular tea.
The tea was terribly nasty, but it helped me a lot. And now it helps. With it, we get rid of bloating and colic in the tummy. And for a small child it is so important!
Just do not be nervous and eat!
The difficult period after birth was overcome. On the third day I got milk, and I was very happy about that. Whether tea acted, or self-hypnosis. I began to put the child to the chest, and he was able to suck my breast, and not the bottle.
The house has accumulated a lot of household chores, but I so wanted to relax! After the birth I felt terrible: everything was aching, I wanted to sleep and eat. Also the chest was ill. I thought this milk is so painful coming. I didn't know that I had to constantly express my feelings, I thought that the child was sucking everything and that the breasts didn't need this painful expression.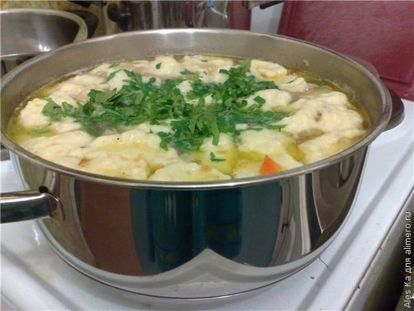 But I was wrong. In the middle of the night I woke up because I was hot. My temperature rose and my chest swelled up. I began to express. But she understood that the milk burns out. I continued to decant and give my daughter a breast. As expected, put it to her chest on demand.
Everything went well. I began to eat well. She put off household chores for later. In the first place I had cooking and food so that the milk would not burn out. After all, if I did not eat in time, I felt that the baby was not eating enough and was beginning to be capricious.
These are my mistakes. Alas, the milk of many moms is lost. For different reasons. But I think that breastfeeding must be fought, because it is so important and beneficial for the child!
What do you think?