Among my friends moms I meet 2 camps. Some argue that you need to start almost from birth. Their main motto: the sooner the better. The second say that to acquaint a child under 1.5 years old with a pot is a mockery. Therefore, their motto: the later, the better.
Golden mean
I once decided to choose a middle ground. It seemed to me to be too difficult to teach to live without diapers from the first days of my life, and, in principle, to anyone unnecessary. The child is unlikely to appreciate my efforts, but I'm exhausted by 100%.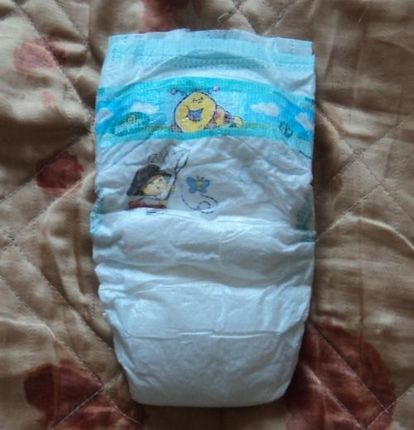 Delaying up to 1.5-2 years also seemed to me not the right decision. Still, at this time, the baby is already beginning to understand a lot and can take diapers as a given. It is difficult, probably, to force him to relearn and use the pot.
In general, the age of 1 year seemed to me the best option to start a friendship with a pot. What methods I used to teach is a separate story. Now I want to dwell on one important question for me: was it worth starting so early?
Why early?
The fact is that the daughter learned to take the pot in the fall. In winter, I did not dare to take a diaper off her, I decided that in the case of long walks she would go there.
But! The daughter did not want to use a diaper, and therefore she repeatedly hysterical on the street – she wanted the pot. No persuasion did not help. I think that a child at this age is still not able to understand what it means to be patient.
It was necessary to quickly go home: on the street, with such a cold, you do not go. So it turns out that potty training, on the one hand, is very helpful, and on the other – it causes additional problems.
Therefore, it seems to me that it is better not to start schooling a child before the age of 1.5-2 years. At this age, children have a physiological opportunity to restrain the process of urination.
Although still some precautions will not interfere. For example, you can not give your child to drink before going out. Or think over a route where there are public toilets nearby.