For me, incredible happiness to be a mother. And to become it a second time is a double pleasure. With what trepidation both times I waited for the first smile, the first turn of the head, the first independent movement … But with the growing up of a child, new anxieties appear and more serious measures are taken to ensure its safety.
My daughter developed as a reference book, all on time and correctly, expectedly and predictably. Perhaps that is why we were able to avoid painful falls and injuries during the period when she learned to roll over and crawl. But my son did not want to meet the accepted terms and standards, he did everything in his own way.
He began to lift his head from the very first day. From the second week of life, his favorite pose was lying on his stomach. At the same time, he turned his head, reacting to any sound. He could fall asleep quite calmly in that position while I was giving him a light massage. At one and a half months my son, reaching for my chest, unexpectedly turned over on his side, and then on his stomach.
Our family doctor said that it pulls the hypertonicity of the muscles and that after the course of the massage they will relax and everything will be fine. That is, it is still too early to roll over, because usually this skill appears from three months to six months. But our boy absolutely did not want to develop like everyone else. Up to two and a half months, he stubbornly tried to roll over on his stomach and was very happy if he succeeded.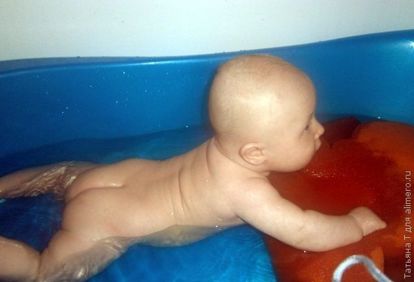 But then he apparently got tired of such exercises and he never turned upside down more than half a year. I did a massage to him and conducted exercises with him – to no avail, he just did not want. But after six months I started to do it with ease. And then began his fall from the parent's bed.
My security measures
He loved to lie on our couch, so, even for a minute, after we had left the son, I laid around the sofa a lot of soft pillows, on which he immediately strove to plop. I am returning – and my baby is already waving his arms and legs on the pillows, pleased with this, smiling in his mouth, trying to sit down …
I made conclusions for myself – you shouldn't worry if the child doesn't conform to the generally accepted standards in development. All kids are individual. It is possible and necessary to help the child acquire these or other skills. Do light exercises with him, helping to bend the arms and legs.
To interest the baby so that he wants to roll over himself.
A healthy and contented baby develops much faster, so it is important to do everything for his comfort and well-being.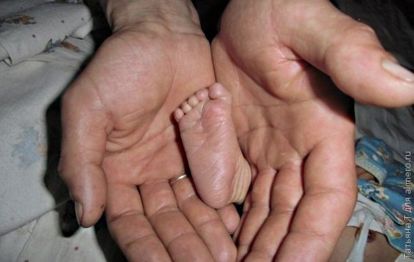 And when did your baby start rolling over? How did you help him learn this skill?