Our daughter recently turned 6 years old. She is our only child, but my husband and I began to think that it was time to once again plunge into the care of a newborn baby. I missed the sweet aroma of a child's head, for walks with a stroller, for the first babbling of a baby.
But something stops me before the birth of the baby. Whether the eternal lack of time, or the realization that my time will now belong entirely to the newborn little man.
I want to share my reasoning on this with you, dear readers!
The female body needs time
How do you think, how much time does a woman's body recover, giving all to the first child? Maybe few know that it takes time for each of us to recover. And, as my gynecologist told me, most often the body recovers about 5 years. So, in principle, I correctly endured a period of time.
Time is needed for the born child. For example, during the first year of my daughter's life, I practically did not rest. All my time belonged to my daughter. Especially when her teeth began to cut. She and I, too, were tormented.
Then the daughter began to learn to walk, then talk, eat, went to kindergarten and demanded attention and further development. My husband and I did not even have free time to think about the second child. We were completely consumed by the firstborn.
Optimal age difference
And now our princess has grown up, next year she will go to school. And we began to think about the second baby. On the one hand, we understand that too large a difference in the age of children will interfere with their friendship. And on the other hand, studying in the first class of my daughter will also take a lot of time from me.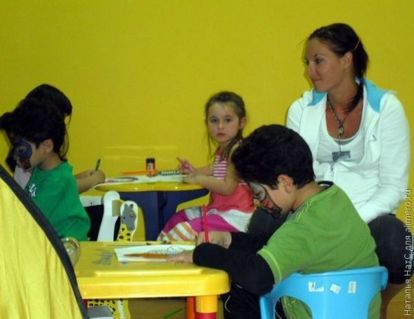 I'm not sure that I will have enough time and effort for two children. Therefore, I decided that the birth of my second child would be optimal when the first is 8-9 years old.
I believe that the eldest child at the age of 8 or 9 years old will be a great help to a mother pregnant with her second child. Our daughter can already heat up food on her own, wash the dishes, prepare simple dishes and make an easy cleaning in the apartment.
And also, it seems to me that another pleasant bonus may be that it is easier for an adult child to explain the appearance of a brother or sister.
And what do you think, when is it better to have a second child?