We are now 1.1 years old, but we still sleep very badly at night. And so since birth! We wake up during the night at best 3 times, we fuss around the whole bed, throw off the blanket. Even for doctors in 1.1 years of our life, I also went more than once.

Why do we sleep badly
In fact, I will say right away that the doctors did not find any abnormalities in the development of my daughter. Of course, for me this is the most important! And in general, as the doctors said to me, waking up 3 times per night is the norm for babies.
The causes of poor sleep at different times of our lives were different. At first, we, like many other children, were tormented by colic. Only Espumizan and Plantex saved us – we even gave them to our daughter at night, when she woke up and started pulling her legs up, capricious.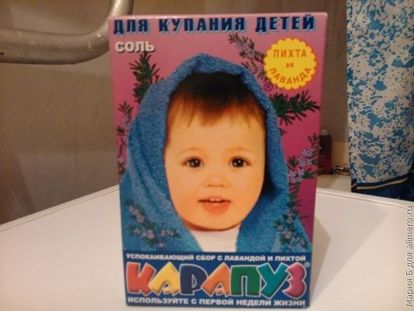 Then we got our teeth, which to this day prevent us from sleeping. I am sure that almost all the moms went through this too. Within 5 days, we meet each tooth with whims, with constant waking up at night – there is no longer 3 times, of course. We are saved in this case by Calgel. And I also massage the gums with a special brush to ease the pain of my daughter.
Our teeth are still climbing now, and I think they will torment us for a long time – there's still a lot to come before hoo.
And we had trouble sleeping during allergies. As I remember now, at 8 months we started to give cottage cheese to the baby, and we were allergic to cow protein. For a whole month, the skin was covered with a rash that itched badly. Accordingly, we barely slept for a whole month. The treatment did its job, and we survived this attack.
Now we are starting to walk. And this, of course, a lot of emotions that also affect sleep. Now at night we are trying to sit down and run off somewhere. And from the emotions we received during the day we sometimes fell asleep sometimes badly.
Well, we are still breastfed. As a neurologist told me, to which we came with my daughter a year, until we finish the GW, we will sleep restlessly. Docha smells milk and wants to eat, of course, a favorite delicacy. Yes, and we sleep with her together, so her breasts are always close by.
How we try to improve sleep quality
Of course, I do not leave attempts to improve our sleep. When we have something sore, I give some remedy. I already wrote above: from colic – Espumizan, from teeth – Calgel.
Every evening we observe a certain ritual, thanks to which our daughter understands – we will soon go to sleep. We wash or wash with soothing salt, put on clean clothes, clean the spout. Then I feed the daughters with a mixture, and after motion sickness, we fall asleep.
At night, when she wakes up, I give her to drink tea with chamomile, which also calms. And, of course, she quickly grabs a breast.
Another neurologist offered to give the baby a homeopathic sedative for the night. But I decided – if we have no problems in terms of neurology, why give some medication.
Sometimes all my rituals help, but those days, girls, I tell you, can be counted on fingers. So we will wait for the end of the GW and hope that someday we will sleep normally!
Momma, how do you sleep?